Democrats protest as US high court nominee's chaotic hearing opens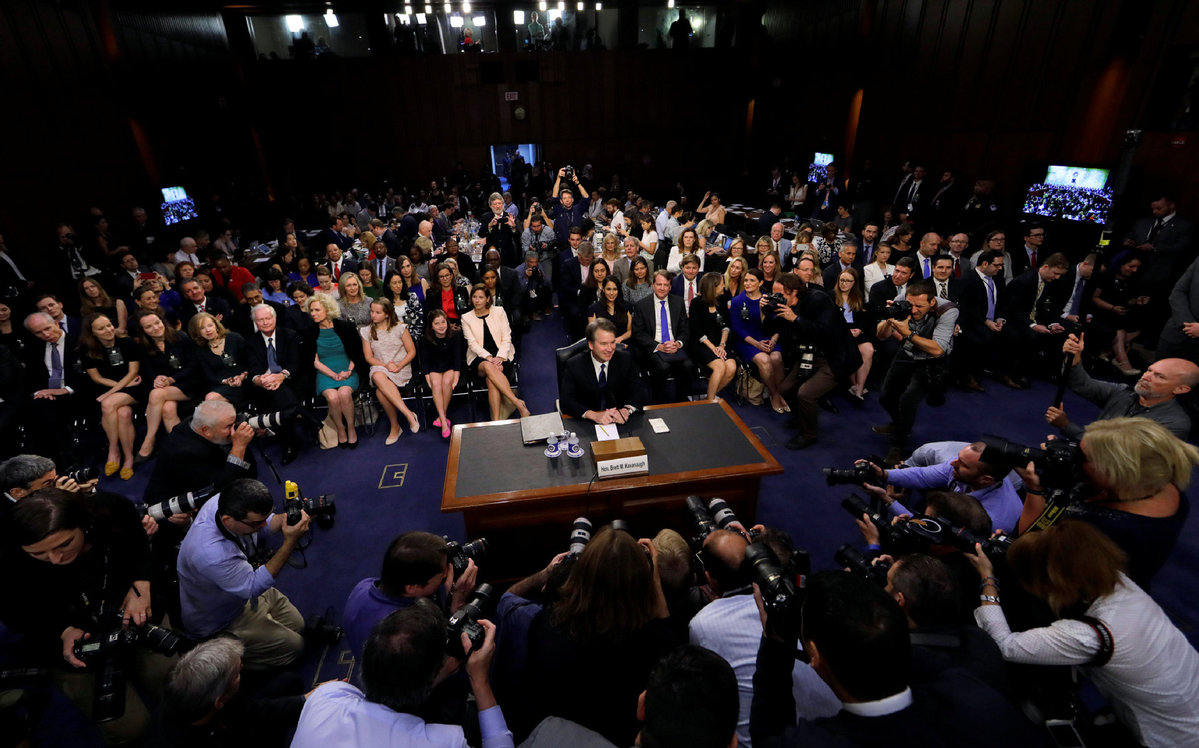 WASHINGTON - The Senate confirmation hearing for Brett Kavanaugh, President Donald Trump's US Supreme Court pick, opened in chaos on Tuesday, as Democrats complained about Republicans blocking access to documents stemming from the nominee's previous work in the White House under President George W. Bush.
News photographers clicked pictures of a smiling Kavanaugh as he entered the hearing room. But moments after the Judiciary Committee's Republican chairman Chuck Grassley opened the hearing, Democrats protested the withholding of the documents and asked to have the proceedings adjourned.
Several protesters also disrupted the opening of the hearing, with one shouting "this is a travesty of justice." Security personnel removed a succession of demonstrators from the room.
"We cannot possibly move forward. We have not had an opportunity to have a meaningful hearing," Democratic Senator Kamala Harris said, while Democratic Senator Cory Booker appealed to Grassley's "sense of decency and integrity."
"What are we trying to hide? Why are we rushing?" asked Democratic Senator Patrick Leahy.
Grassley ignored the Democrats' request to halt the hearing, saying it was "out of order" and accused the Democrats of obstruction. Republican Senator John Cornyn accused Democrats of trying to conduct the hearing by "mob rule."
Democrats have demanded in vain to see documents relating to the three years Kavanaugh, nominated by Trump for a lifetime job on the top US court, spent as staff secretary to Bush, a job that involved managing paper flow from advisers to the president. Kavanaugh held that job from 2003 to 2006.
"I think we ought to give the American people the opportunity to hear whether Judge Kavanaugh should be on the Supreme Court," Grassley said.
Democratic Senator Richard Blumenthal called the hearing a "charade" and "a mockery of our norms."
Republicans also have released some but not all of the existing documents concerning Kavanaugh's two years as a lawyer in the White House Counsel's Office prior to become staff secretary.