Shanxi artist expresses love for hometown in pyrographic art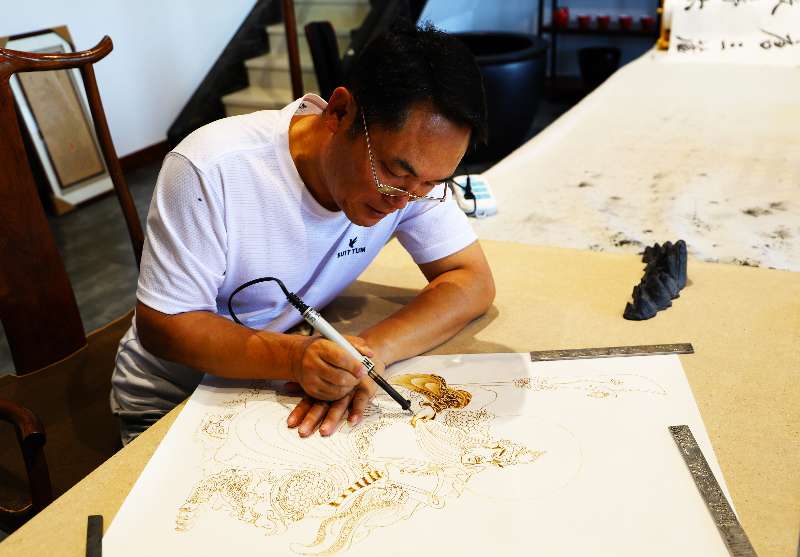 Zhang Ge, an artist in Datong, North China's Shanxi province, has created a series of pyrography, artworks themed on famous landscapes, historical figures and stories about the city, such as the Yungang Grottoes and Xuankong Temple.

Pyrography, or woodburning, is the art of decorating wood or other materials resulting from the controlled application of a heated object, such as a woodburning pen.

"It's a kind of expression of the deep love for my hometown," Zhang said.
"Moreover, I hope more people can learn about the history and culture of Datong through my works."