Joint responsibility means e-commerce platforms will better protect consumers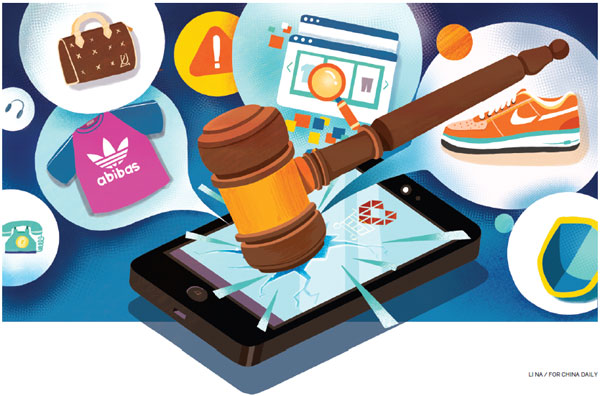 THE LEGISLATURE PASSED THE E-COMMERCE LAW on Friday, which is due to come into effect from Sept 1 next year. Beijing News comments:

It is noteworthy the 38th clause of the law stipulates the e-commerce platform operators assume joint liabilities if the commodities and services retailers provide through them encroaches on consumers' legal rights and interests.
This is obviously conducive to ensuring that the e-commerce companies shoulder their overdue responsibilities for the shoddy and substandard goods and services their contracted retailers sell on their platforms.
The lack of an e-commerce law has made it quite easy for the e-commerce giants to evade their liabilities by passing the buck to their sellers.
The law will make it easier for consumers to defend their legal rights and interests, as it prescribes that consumers can directly complain to the e-commerce companies about any substandard or shoddy commodities and services they purchase via their platforms and seek compensation from them directly.
Pushing the e-commerce companies to the fore in this way is helpful especially when it comes to some small-scale sellers and service providers on the e-commerce platform, which are usually hard to deal with if the rights and interests of consumers are infringed upon, as the e-commerce companies are in a better position to hold their contracted sellers and service providers accountable for any mis-selling or defective products.
And it is right that the e-commerce platforms ensure the quality of the goods and services their contracted partners sell, as they directly earn profits from the deals in forms of deducting a certain share of the sales revenue, and from annual fees and advertising fees.
The new rules also benefit the e-commerce platforms as well though, as it is the confidence consumers have in the large e-commerce platforms that drives their success.
Making the e-commerce platform bear joint responsibility for their sellers' behavior, will force them to better manage their sellers and take a more highly responsible attitude toward consumers.
Hopefully, the new law will help consumers to better protect their legal rights and interests when shopping online.
Most Viewed in 24 Hours
China Views