Silk Road Turpan Grape Festival returns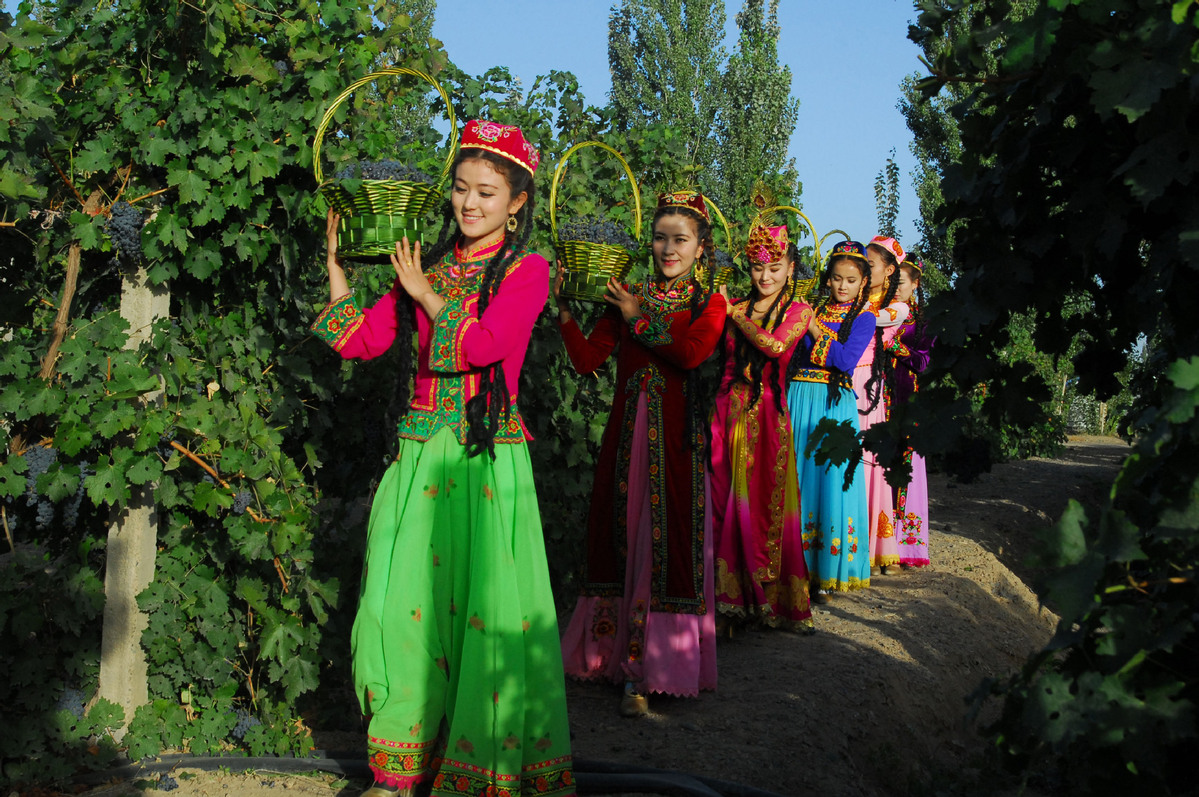 The 27th Silk Road Turpan Grape Festival kicked off in Turpan, Northwest China's Xinjiang Uygur autonomous region on Monday.
Turpan is the main grape production area in China, with a yield of 52.84 percent in all Xinjiang, accounting for one-fifth of the country. There are more than 550 kinds of grapes in Turpan, making it the "Vineyard of the World".
The festival, first held in 1990, was to commemorate the 2100th anniversary of the opening up of the Silk Road. Now it has become an important event in Xinjiang, central and western regions of China and central Asia, which integrates the culture and folk customs of these regions and has great influence.