McCain ends 81-year journey with burial at Naval Academy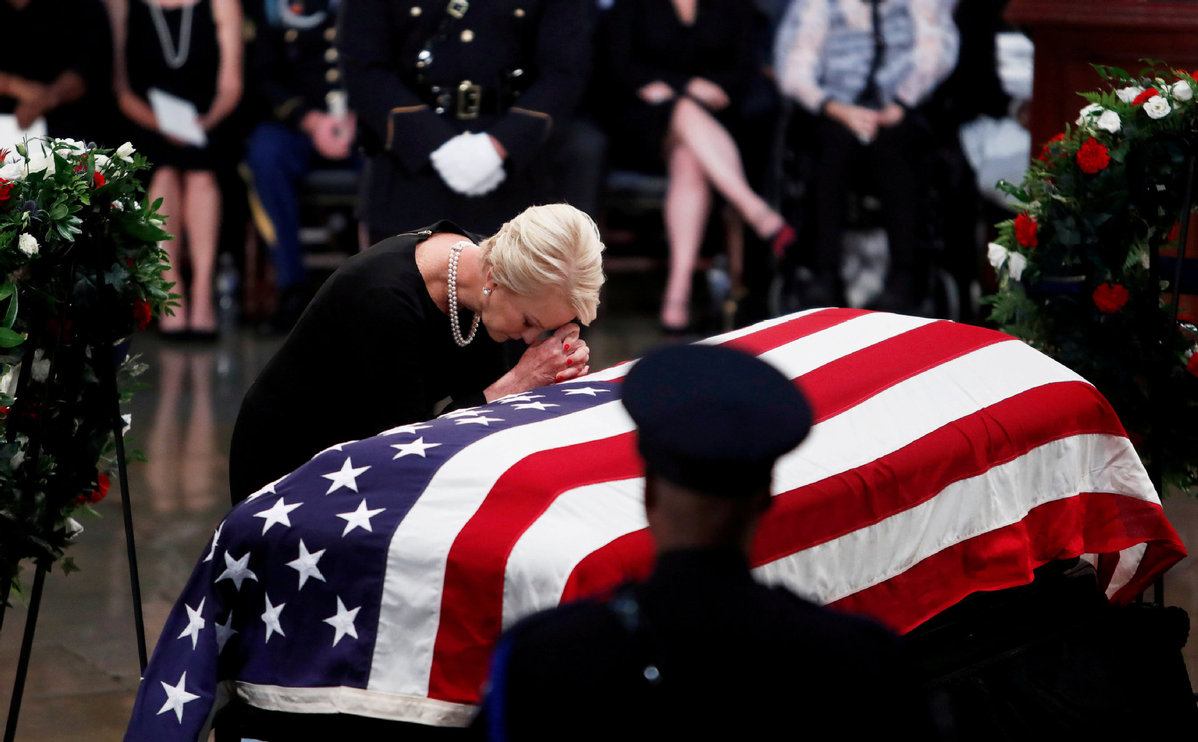 Daughter and former leaders Bush, Obama deliver pointed speeches at ceremony
WASHINGTON - John McCain is being laid to rest at the US Naval Academy after a five-day procession that served as a final call to arms for a nation he warned could lose its civility and sense of shared purpose.
The private ceremony in Annapolis, Maryland, was as carefully planned as the rest of McCain's farewell tour, which began in Arizona after he died on Aug 25 from brain cancer and stretched to Washington.
On Saturday, speeches by his daughter Meghan and two former presidents Republican George W. Bush and Democrat Barack Obama remembered McCain as a patriot who could bridge painful rivalries. But even as their remarks made clear their admiration for him, they represented a repudiation of President Donald Trump's brand of tough-talking, divisive politics.
"So much of our politics, our public life, our public discourse can seem small and mean and petty, trafficking in bombast and insult and phony controversies and manufactured outrage," Obama said. "It's a politics that pretends to be brave and tough but in fact is born in fear. John called on us to be bigger than that. He called on us to be better than that."