Top 10 Chinese companies in revenue in 2018
Share - WeChat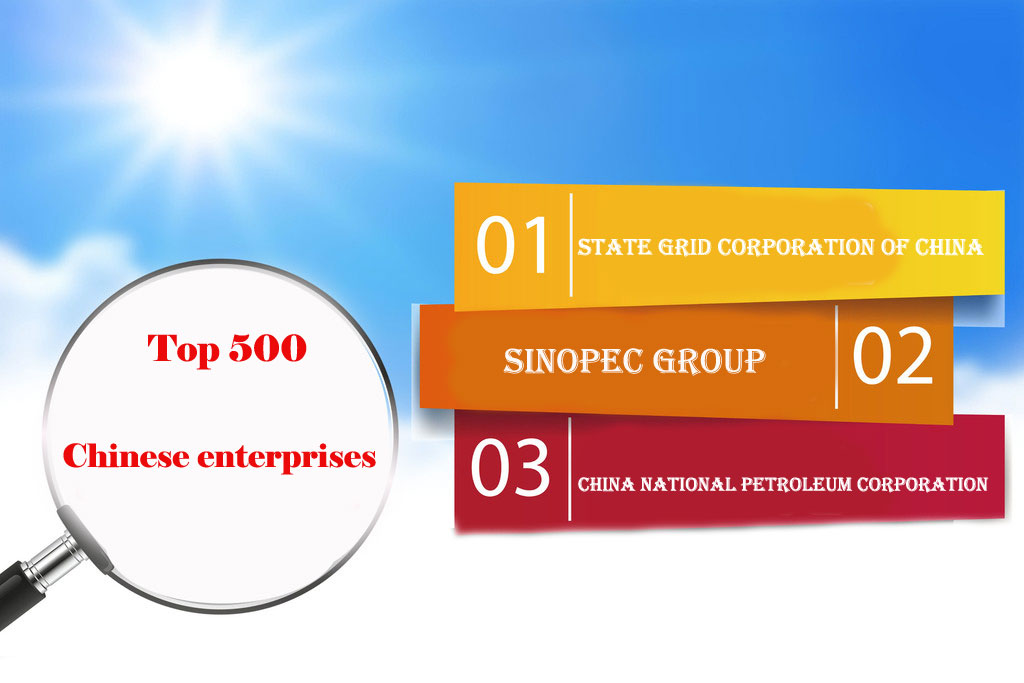 The State Grid Corporation of China took the crown as the best Chinese company in operating revenue of this year, according to the latest list of the top 500 Chinese enterprises.
With operating revenues reaching 2.4 trillion yuan ($351.4 billion) in 2017, the State Grid tops the list, followed by the Sinopec Group (2.21 trillion yuan) and the China National Petroleum Corp (2.2 trillion yuan).
This year the annual revenue threshold for companies that are eligible and allowed to be listed has surpassed 30 billion yuan for the first time, about 15 times that of 16 years ago.
The total revenues for China's top 500 companies also exceeded 70 trillion yuan for the first time, with an 11.2 percent year-on-year increase reaching 71.7 trillion yuan.
Finance, telecommunication, internet service and real estate are the most profitable industries of the top 500 Chinese companies, People's Daily said.
The banking industry remains the most profitable in the finance sector because 17 banks on the list, accounting for 3.4 percent of the total number, made 1.4 trillion yuan in net profit, accounting for 43.4 percent of total profit of all the top 500 companies, according to People's Daily.
Invention patents account for 36.16 percent of the total number of patents owned by the top 500 Chinese companies, indicating a county's technology level and innovation capability.
Let's take a look at the top 10 Chinese companies this year.