App removes apartments over air quality concerns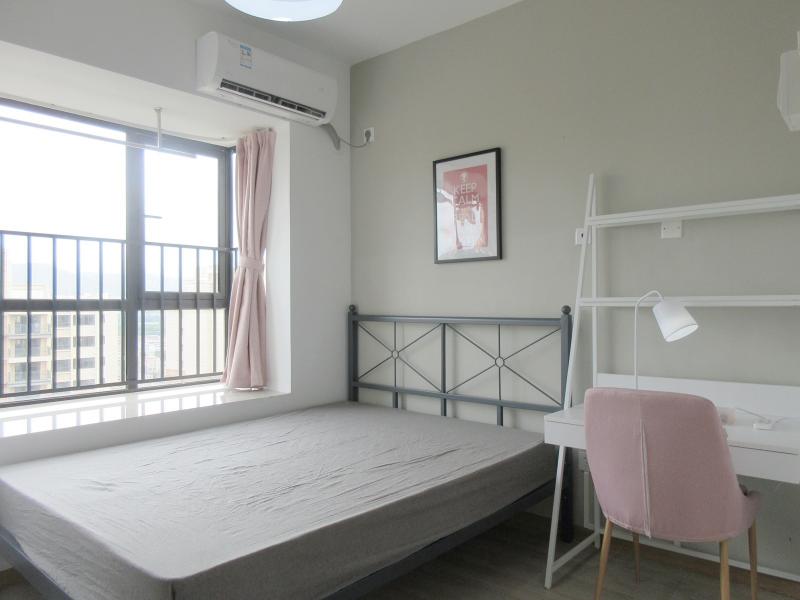 On Saturday, Ziroom, a smartphone app that helps to arrange long-term rentals of furnished apartments, began removing all apartments offered for first-time rental in nine cities, including Beijing and Shanghai, in response to complaints about the presence of a chemical that can cause cancer.
Ziroom said it will not put the apartments back on the market until they meet the China Metrology Accreditation standards for indoor air quality, according to a statement released by the company, which is owned by real estate agency Lianjia, on Friday.
In the past year, Ziroom has been accused of leasing apartments unfit for habitation. Several tenants in different apartments operated by the company discovered that levels of formaldehyde, a potentially carcinogenic chemical, released by paints and varnishes were above acceptable limits.
According to the national standard, levels of indoor formaldehyde should not exceed 0.1 milligrams per cubic meter of air, but tests showed the tenants' rooms had at least double that amount.
The company said that in the future all apartments will be tested before they are put on the market, and a test report will be displayed in the information about the apartments provided by the app.
Tenants who moved into first-time rental apartments after June 1 can apply for free air quality testing if they are concerned. If air quality problems are discovered, tenants will be allowed to cancel their leases unconditionally, switch apartments without charge, or delay moving in until the apartments meet the CMA standard. Alternatively, Ziroom will provide air purifiers for free for 90 days.
The company said the apartments are located in nine cities: Beijing, Shanghai, Tianjin, Shenzhen and Guangzhou in Guangdong province, Hangzhou in Zhejiang province, Nanjing in Jiangsu province, Chengdu in Sichuan province, and Wuhan in Hubei province.