Ministry refutes claim China has held back data on African swine fever outbreaks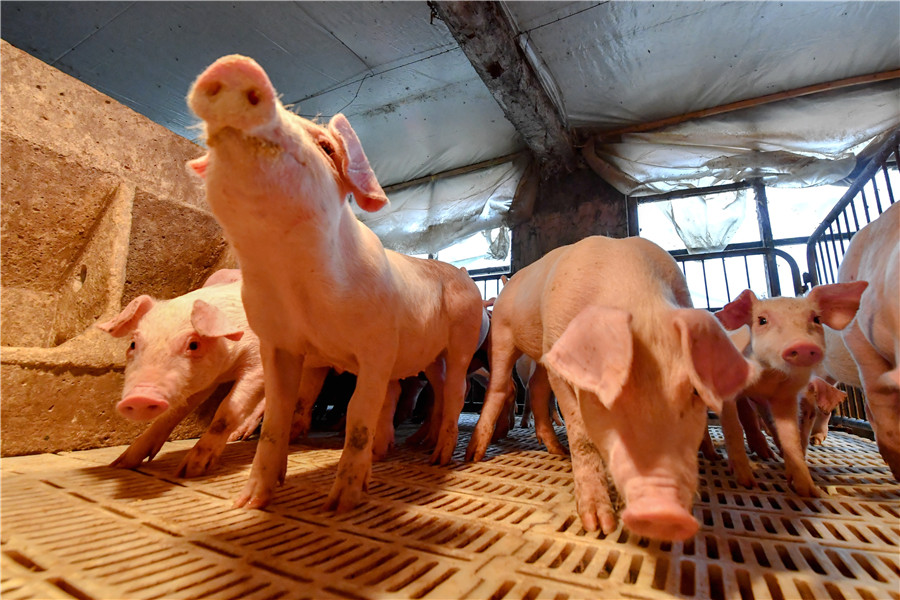 China has released information on the recent outbreaks of African swine fever in a timely and transparent manner, the Ministry of Agriculture and Rural Affairs said on Sunday.
The country has shared information with the public and international bodies, such as the World Organisation for Animal Health, or OIE, as soon as outbreaks have been confirmed, ministry spokesman Guang Defu said.
China confirmed six outbreaks since early August, and OIE received the data within 24 hours each time, he said. That data included the location, time, type and number of animals infected, and number of animals slaughtered.
The ministry has maintained close contact with OIE and provided updates on its handling of the outbreaks, Guang added.
The statement was made in response to a Reuters report last week that quoted United States Agriculture Secretary Sonny Perdue as saying that China had probably underreported the African swine fever outbreaks.
Inspectors have carried out more than 1 billion health checks on pigs at 23 million farms and markets nationwide to prevent further outbreaks, the ministry said in an earlier statement on Sunday.
Over the weekend, the State Council released a notice urging local authorities to strengthen supervision of disease control and prevention. It said government leaders at all levels are directly responsible for stopping the spread of the disease and emphasized the need for an emergency response system to identify, disinfect and cull infected pigs.
Strict checks to find new infections are also needed at all livestock markets, slaughterhouses and processing factories in key areas, such as border regions, according to the notice.
Pigs at high risk of infection should not be moved, while farms should not feed animals kitchen waste unless it has been sterilized at a high temperature, the ministry said.
The fifth outbreak — reported in Nanling county, eastern China's Anhui province, on Aug 30 — infected 185 pigs on a farm with 459 pigs. Eighty died from the disease, and the others had to be culled.
The first outbreak was confirmed on Aug 3 in Shenyang, in the northeastern province of Liaoning, followed by outbreaks in Henan, Jiangsu, Zhejiang and Anhui provinces.
The ministry said in a statement on Friday that prevention and containment of African swine fever is complex. It added that Han Changfu, the agriculture minister, had urged local authorities to do everything they can to ensure safe production and secure meat supplies.
The rapid onset of African swine fever in China and its detection in areas more than 1,000 kilometers apart could mean the deadly virus may spread to other Asian countries anytime, the UN Food and Agriculture Organization warned on Aug 28.
There is no effective vaccine to protect swine from the disease. And while the disease poses no direct threat to human health, outbreaks can be devastating, with the most virulent forms lethal in 100 percent of infected animals.