Israeli attack targets Syrian air base west of Damascus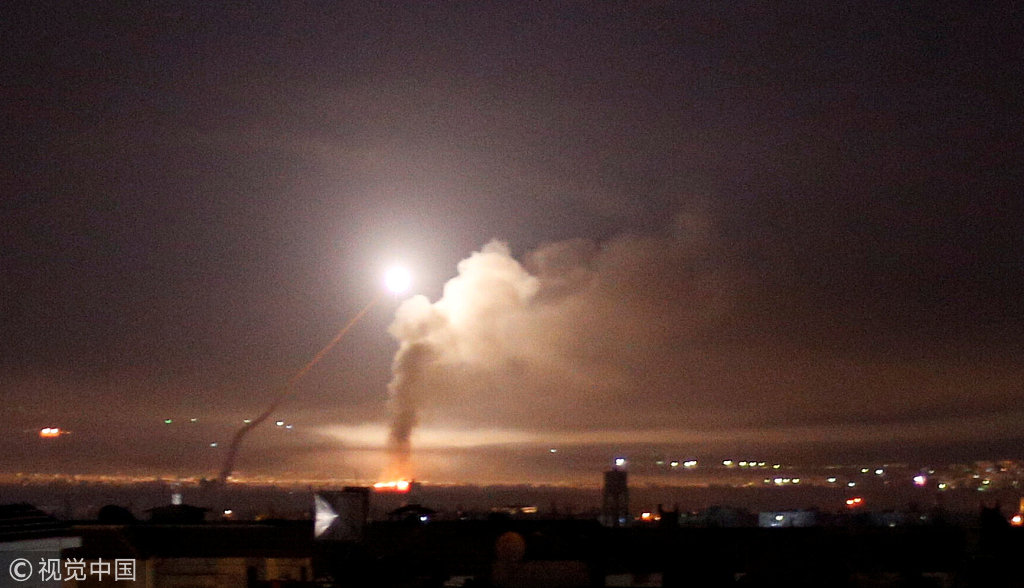 DAMASCUS - An Israeli missile attack targeted a Syrian air base in capital Damascus early Sunday local time, causing a big fire and triggering the Syrian air defenses to respond.
The fresh attack caused at least two loud explosions that were clearly heard across the capital, according to pan-Arab al-Mayadeen TV and pro-government activists' reports.
The Syrian air defenses were said to have intercepted some of the missiles before reaching the target of the Mazzeh air base in a sprawling neighborhood under the same name in western Damascus.
However, other missiles reached the target and caused the explosions inside the air base.
Pro-government activists posted online some of the photos, showing big fire rising from the air base.
The Israelis have reportedly launched their attack from inside the Lebanese airspace.
Meanwhile, eyewitnesses told Xinhua that the Syrian air defenses were triggered after the attack.
A source who is near the site told Xinhua that the explosions at the air base are from the targeting of ammunition depots, which triggered a series of explosions at the site.
He said on condition of anonymity that a considerable number of ambulances rushed to the site to transfer the wounded to the hospitals, with no information yet on the number of casualties.
The Syrian official media is yet to report the explosions but the state TV is airing songs glorifying the victories of the Syrian army.
Israel has struck the same air base as well as other Syrian areas repeatedly in recent months, claiming the targeted areas contain bases for Iranian fighters.