China Daily editorial: Victory for the public and rule of law in upholding justice
At 17:05 on Saturday, the local police in Kunshan issued a notice via its official micro blog account, saying that Yu Haiming, a man who after being attacked by a drunken driver with a long knife fought back and killed the latter on Monday evening, would not be prosecuted as his was a case of justifiable defense. The police said the case against Yu has been withdrawn.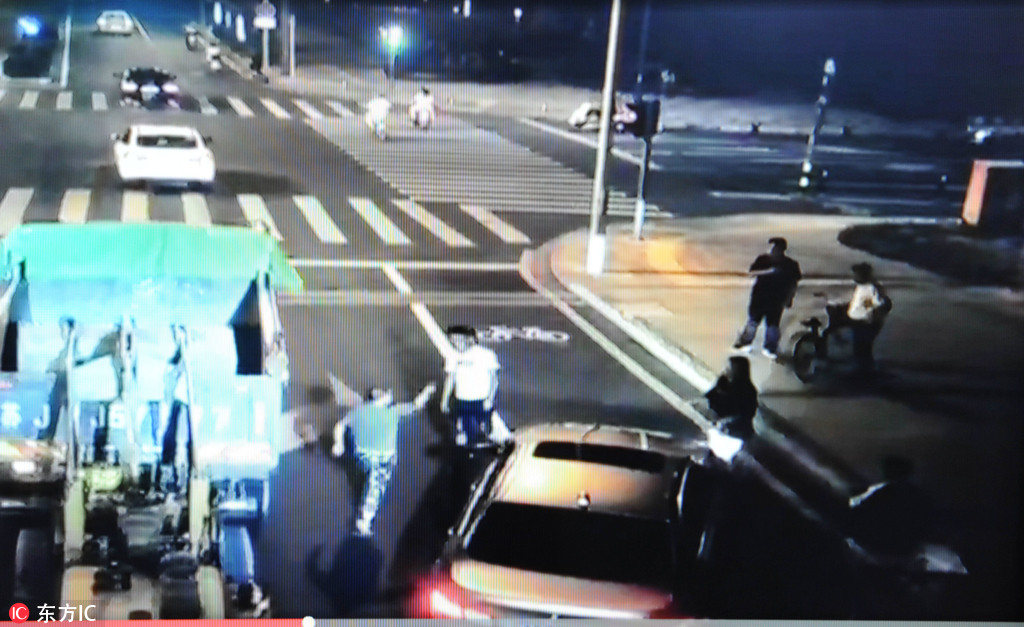 Within two hours, the police post got over 200,000 "likes". On the WeChat public account, another social media platform, it won over 100,000 "likes" and was read millions of times. All these suggested the police move won public approval by upholding justice in this case.
During the past week, the case in Kunshan attracted nationwide attention, with the majority of voices online claiming Yu should be considered innocent. That's also partly why the decision of the local police and procuratorate won such wide support.
However, it is wrong to treat this case as merely a "victory of public opinions". The local police and procuratorate have explained, in detail, how they probed the entire process of the case: How did the whole case begin? How many times did Liu stab Yu and how many times did Yu stab back? Which cut caused Liu's death? All these questions have clear and unambiguous answers.
In each of their steps, the local police and procuratorate strictly followed the law. They never bent any legal clause to please public opinion.
Actually, the more attention they get from society, the more cautious the police and procuratorate will be. It is illusive to believe public opinions can bend the law in an age when everybody has a camera and a microphone.
Thus it is more proper to call the Kunshan case "A shared victory of public opinions and the rule of law". The judiciary has interacted positively with the public, while the rule of law has been strictly followed.
We also hope the judiciary will be equally strict when dealing with other cases that do not have such strong attention from society. Every case deserves serious treatment and justice.
Today's Top News
Editor's picks
Most Viewed