Talks ongoing with Manila on stranded warship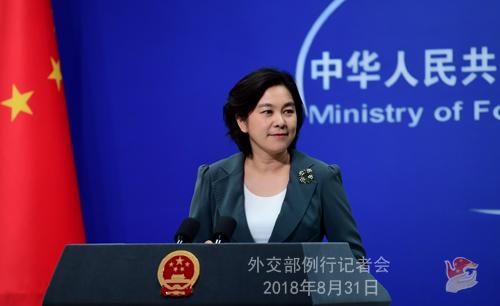 China is in talks with the Philippines on the rescue of a grounded Philippine Navy ship, Foreign Ministry spokeswoman Hua Chunying said on Friday.
China has been informed of the Philippine vessel's grounding in the South China Sea, Hua said at the ministry's daily briefing, noting that ships of the China Coast Guard have arrived at the accident's scene while the rescue ship South China Sea Rescue 115 is also in nearby waters.
The spokeswoman said China is discussing rescue issues with the Philippines.
The Philippines has confirmed that the BRP Gregorio del Pilar, the Philippine Navy's flagship and one of its largest warships, ran aground on Wednesday near the Banyue Jiao, also known as Half Moon Shoal, in the South China Sea.
The Armed Forces of the Philippines assured on Friday that the frigate is still operational after it sustained "minimal damage" when it ran aground on Wednesday night, according to the Philippine News Agency.
All 117 crew members, including 15 officers, are safe and unharmed, the Philippine military said.
The impact did not cause any heavy damage to the ship's hull, the report quoted Colonel Noel Detoyato, public affairs office chief of the Armed Forces of the Philippines, as saying.
"Damage to the hull is very minimal," Detoyato said, adding that the starboard or right propeller sustained damage due to the grounding while the port or left propeller and engines remained intact.
Detoyato said two tugboats from Batangas have already been deployed to aid the recovery of the BRP Gregorio del Pilar, according to the report.
In an interview with the news outlet on Thursday, Detoyato said that all vessels afloat in the Philippine military's Western Command area have been mobilized to conduct assessment, retrieve the grounded vessel and return her to safe harbor, and assist all personnel aboard BRP Gregorio del Pilar.
A Chinese researcher on maritime issues who wished not to be named said that China has sufficient advanced rescue ships that can be used to help the Philippine ship.
"A major mission of our civilian facilities and forces in the South China Sea is to help other nations' ships and aircraft that have problems as long as they respect our sovereignty and national interests," he said.
BRP Gregorio del Pilar was a Hamilton-class cutter of the United States Coast Guard that was named USCGC Hamilton from 1967 to 2011. The ship was acquired with two similar vessels by the Philippine Navy and converted into a frigate.