True story of China-Africa cooperation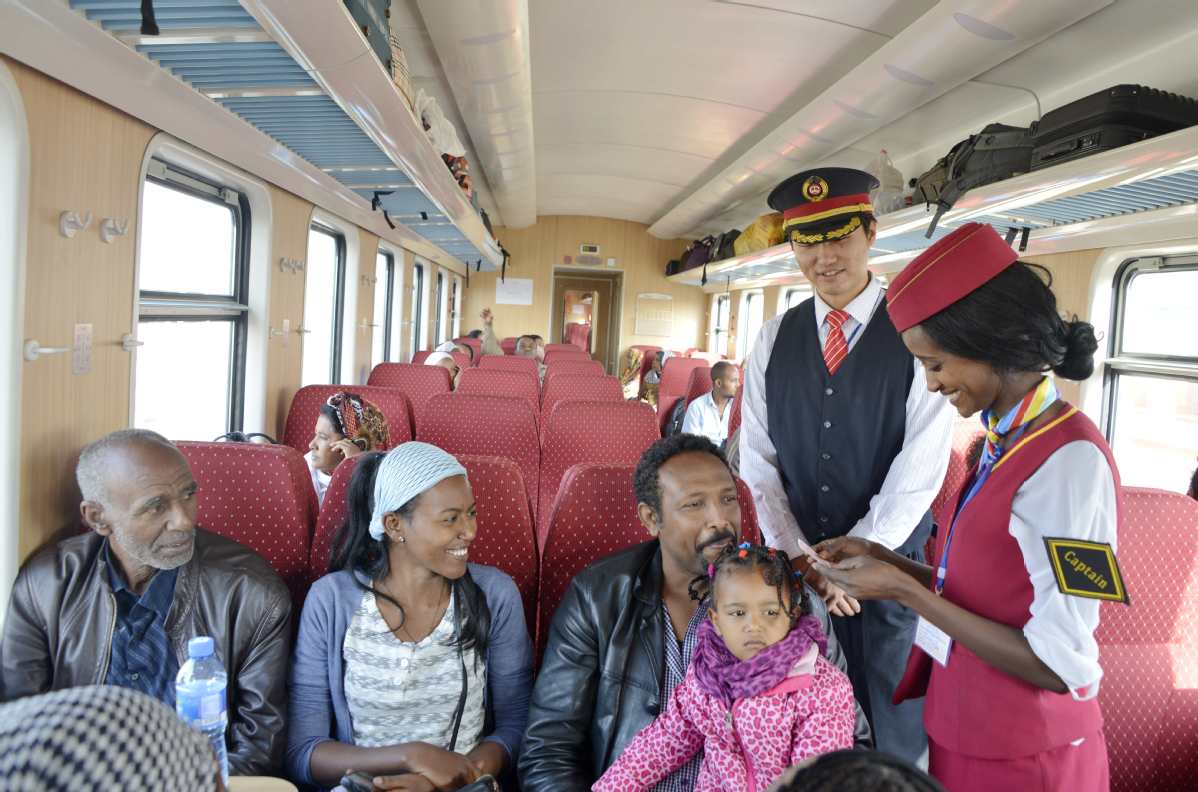 At the third summit of the Forum on China-Africa Cooperation, which starts in Beijing on Monday, President Xi Jinping will welcome distinguished guests from 54 FOCAC member states to a gathering of unprecedented size, the biggest in Africa's relations with any country in the world.
The long-standing friendship between China and Africa dates back 600 years to the legendary expeditions of Chinese navigator Zheng He, whose fleet reached East African shores four times. In more recent history the Tazara Railway between Tanzania and Zambia built in the 1960s stands as a monument of what China and Africa can achieve together.
Building on the China-Africa traditional friendship, the Beijing summit of the 18-year-old FOCAC will review past work and plan for the future of China-Africa cooperation in all areas, in order to forge greater synergy in the development strategies of the two sides. China has remained Africa's largest trading partner for nine years in a row, and Chinese investments in Africa have increased more than 100 times in the past 18 years. This cooperation has seen a new boom since 2013, when the implementation of the Belt and Road Initiative provided fresh momentum for upgrading cooperation from trade in goods and project contracting to that in industrial capacity and capital investment.
China-Africa cooperation is guided by distinct principles. Equality and mutual help comprise the first principle. Instead of plundering or exploiting, Zheng He brought gifts to his African hosts and took back nothing but a few giraffes. China sees Africa as an equal partner in development and in international and regional affairs, where they support each other on matters of core interests and major concerns.
The second principle is putting the greater good of China-Africa relations before self-interest. As part of its cooperation with Africa, China believes in giving before taking, rather giving more and taking less. China never attaches strings to its assistance, as it does not see it as an instrument for political control. While many Western investors balk at the huge cost and prolonged cycle of much-needed infrastructure projects, China has stepped in to help narrow the funding gap.
And the third principle is sustainability. As a Chinese proverb goes, better help others learn how to catch fish than just give them fish. China-Africa projects are proposed by African countries based on their own needs, and selected through rigorous assessment of economic feasibility. Some of them are generating good returns. The construction and operation of the Mombasa-Nairobi Railway, for example, has created more than 46,000 jobs for Kenya, contributed 1.5 percent to its GDP growth, and cut logistics cost by 14 percent to 40 percent.
China-Africa cooperation is not a one-way street, though, as Chinese companies have also benefited from it, by boosting their going-global strategy and opening up new markets in a vast region.
But amid the many success stories, there are also isolated cases of misconduct and mismanagement by Chinese companies and individuals, which have been redressed through friendly consultation. Some in the Western media, however, revel at casting aspersions on China, with their latest target being Africa's debt issue.
The African debt problem has a long history, for which the Western countries have to shoulder significant responsibilities. China has done what it can to repeatedly write down or cancel the debts of African countries. China is committed to being a responsible lender, and the debt Africa owes to China is under control.
Eventually, only with development can Africa hope to shake off the debt burden. And that's where cooperation with China can help. Again, for the Mombasa-Nairobi Railway, according to estimates, running at 40 percent of its total carrying capacity will generate enough profits to pay off the concessional loans from China and the financial loans from African and international financial institutions.
China is also exploring other, innovative financing options such as public-private partnership in Africa. The China-Egypt Teda Suez Economic and Trade Cooperation Zone set up in 2008 is one such example. Thanks to the combined financing from Chinese and Egyptian companies and the China-Africa Development Fund, this project has been running smoothly to become a solid contributor to the local economy.
The people of Africa are the best judge of China-Africa cooperation. According to a 2016 survey conducted by Afrobarometer, a pan-Africa, independent polling agency, 63 percent of the respondents from 36 African countries had generally favorable views on economic cooperation with China and considered China's influence as beneficial.
At the FOCAC summit, China and Africa will again show the world the enormous good that will come out of their sincere cooperation. The summit will go down in history as a crowning milestone in building an even stronger community with a shared future between China and Africa.
The author is an expert on international studies.
Most Viewed in 24 Hours
China Views