Bag maker delivers her 'make or break' appeal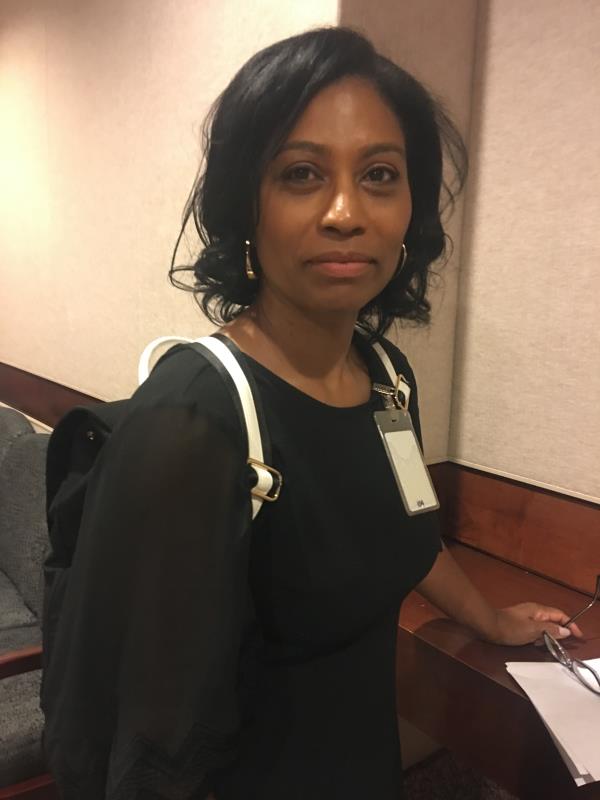 Sherrill Mosee drove for nearly three hours to Washington from her company in Philadelphia to make a five-minute appeal that she believed could make or break her business.
The company founder and designer of work and travel bags wants the US authorities to put the brake on "devastating" duties on her signature handbags, which are made in China, and are among $200 billion worth of Chinese goods likely to be subject to hefty tariffs from the United States.
Mosee said Chinese manufacturers had made her dream of producing unique handbags a reality, but it would be a nightmare if the US Trade Representative's Office slaps a 25 percent duty on the bags when they are exported to the US.
"I implore the USTR to reconsider raising tariffs in this category," said Mosee, president of MinkeeBlue, at the US International Trade Commission on Thursday.
The hearings were scheduled to end on Monday.
"Save small businesses like mine so that we can continue to stay in business," said Mosee, one of nearly 360 business executives and industrial representatives at the hearings.
Observing the struggles of women carrying up to three bags at the same time, Mosee created one specially designed for their daily necessities.
That was in 2014, and she wanted to start her business in the US. But she was quoted sampling fees of up to $2,800 for each bag, plus manufacturing costs of about $100 per bag for labor alone, making her seek a manufacturer outside the US.
"Manufacturing overseas was the only way I was able to make my dream a reality," she testified. "It all started with an idea. The skilled and experienced handbag makers in China were able to bring my idea to life. I can now compete in an oversaturated and competitive industry with my specialty bags."
Labor costs in China are half those in the US, and she found a factory to produce exactly what she designed, Mosee told China Daily after the hearing. She recently switched manufacturing from a plant in Shenzhen, Guangdong province, to Guangzhou, the provincial capital.
Mosee said the proposed 25 percent tariffs would add import fees of 42 to 47 percent and devastate her business.
"I'm not in a position to financially absorb the costs. This leaves me with one of two choices — pass the costs on to the consumer, or close my business," she said, adding that making the consumer pay more would be risky and eventually fail.
She also said that shifting manufacturing to other countries is not viable because that would take time, and Chinese workers are skilled.
With the tariffs lingering and the trade dispute between China and the US perhaps escalating, Mosee yearns for the USTR to solve her problem and those of other small businesses so that they can survive and thrive.
Contact the writer at huanxinzhao@chinadailyusa.com