Chongqing woman WWE's first Chinese female wrestler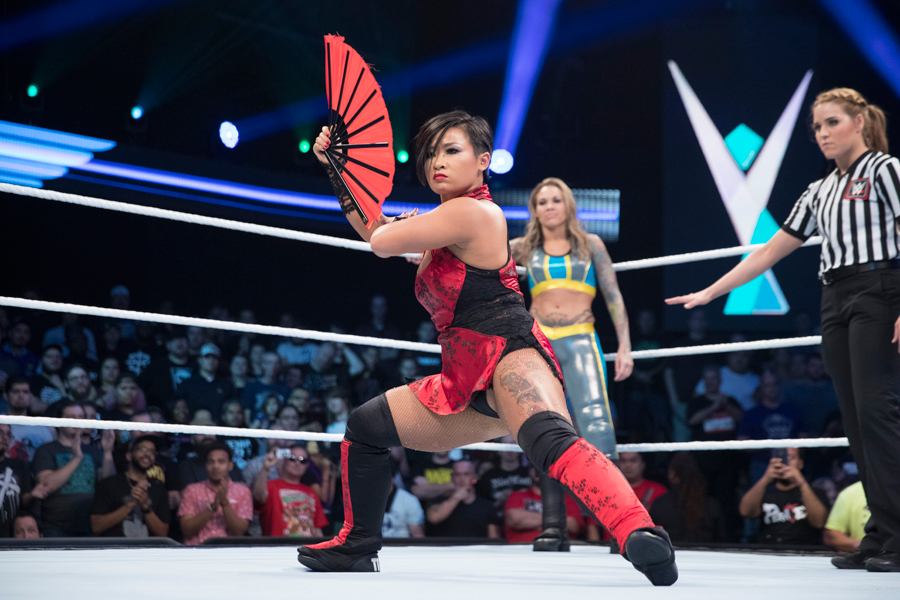 Wearing a traditional red Chinese qipao and holding a foldable red Chinese fan, Li Xia stole the show with her strong personality when she made her first appearance on the WWE (World Wrestling Entertainment Inc) stage in August in the United States.
The 33-year-old woman from Southwest China's Chongqing is the first Chinese female wrestler in the WWE matches.
"I want to show the feminine power and Chinese traditional culture to the world," she said.
Raised by a single mother, Li has two older sisters and a younger brother. In order to protect her family, she began to learn martial arts from childhood and has won many prizes in the sport.
During a WWE scout trial in China in 2016, Li's outstanding physical capability and martial arts skills helped her become the first Chinese woman to sign a player's contract with the company.
In the summer of 2017, WWE started to host a women's tournament with 32 wrestlers competing. The name of the event honors the late Johnnie Mae Young (March 12, 1923 – Jan 14, 2014), an American professional wrestler.
She designed the outfit, moves and music herself, combining elements from traditional Chinese culture and her hometown of Chongqing, which is famous for spicy food.
Every time she beats an opponent, she will unfold her fan and say to the camera: "Mark my words, I'm spicy - you will feel the heat of Xia Li!"
According to Jay Li, WWE vice-president and general manager of WWE Greater China, professional wrestling has a growing fan base in China in recent years.
"We hope to develop our local players and creative teams in order to better promote the entertainment form to Chinese people," he said.