Asian journalists praise the new development drive in China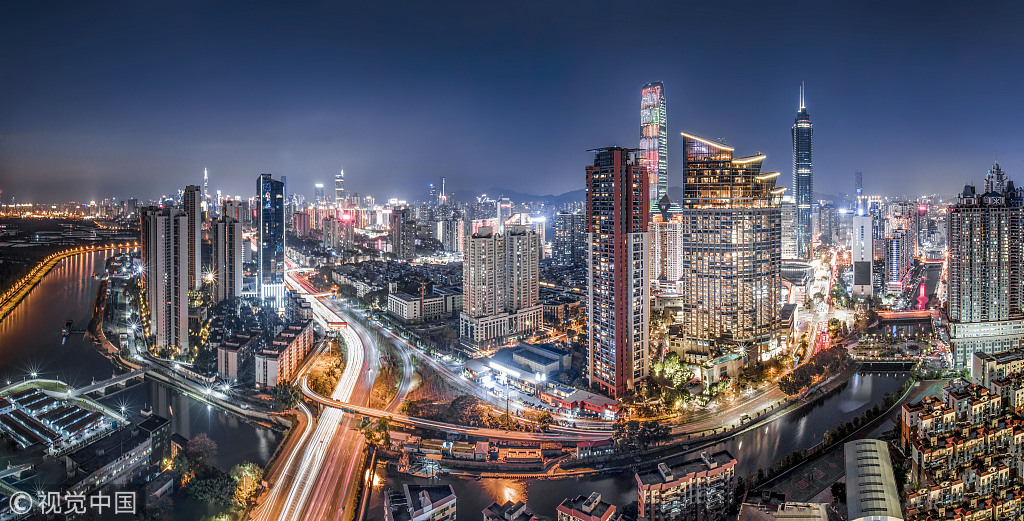 There are a number of countries to which China provides technical assistance. China is committed to providing such education generously to countries that need practical development education. Every year, people from different parts of the globe representing various fields come to China. Foreign nationals who thus engage in various fields of training, in university education, and in various fields of employment in China are enormous.
The Belt and Road development program has further expanded the link of many countries with China. Therefore, many journalists from many parts of the world come to China each year to study and report on the development process of China. Out of these, the China International Press Communication Center organizes the leading program. The center is operated with the primary mediation of the Ministry of Foreign Affairs of China. As a result, many journalists from Asia, Africa and Latin America have the opportunity to study the developmental, political, cultural and social status of China. According to the 2018 program, over 70 journalists representing all of the above regions are studying in China for 10 months. Among them, journalists from the Asian region spoke to China's international radio station about the experiences they are gaining from China about development and other fields.
Over the course of five months, these journalists have visited eight provinces of China, and the capital of Beijing. Through the experience gained in these visits, the common idea of these journalists from the Asian region is that a development with rapid movement that the world should learn from is operative in China in a well-balanced manner.
Nepal journalist Anuj Kumar Adhikari, who represents the Kathmandu Post newspaper, said that China can be described as a country that has been developing sustainably within 40 years, that its market economy is striking, and the "One Belt & One Road" program is a tool that connects all of Asia.
Asian journalists mostly assess China's infrastructure development.
"This excellent country is heading for an unprecedented change," said The Indian Express newspaper journalist Mohammed Zeeshan Shaikh. ''From our little understanding of this magnificent country we get a sense that the Chinese economy is undergoing unprecedented and profound changes. The development concepts put forward by the county's leadership not only offer solutions for China's problems but also provide some degree of direction for the overall long term development of China's developing neighbors''.
Laos, a country close to China, is a Buddhist country with a high regard for China's communist system. Therefore, journalist Khamla Phanouvong, who has come to China from Laos and is studying the development of China, points out that China's strong leadership and political stability have been the success of China's national development.
The Philippines also has a close diplomatic relationship with China. According to Philippine News Agency's Gregy Eugenio, China has a perfect method of development. He said that in environment and economic development, every region of China is reaching a level of equilibrium.
''I can attest on that with my various visit in the provinces , I saw with own naked eye the changes being built in a small or big village. The development from the economy of the ecosystem is balanced and present, if this will continue in the next 10 years,'' he said.
A number of different projects have been running in Pakistan with the Chinese government's aid. Based also on that experience, Pakistan's Dawn TV journalist Syed Atizaz Hassan said that China is not a country progressing in isolation. China also has a sustainable development framework that delivers development progress to other countries, he added.
''In my opinion China's government and its legislative body are ready for such fundamental change given that high quality growth has been put at the top of priority for economic development. This has been true in many countries' development and true of China's past economic growth miracle and probably remains critical to China's reaching its goal of high quality growth in the new era,'' he said.
Maldivian journalist Abdul Sattar Hafeeza told us the following: ''What is most remarkable about China is that it's a very generous country. China has helped and is helping so many other countries. We need more countries like China''.
Cambodian journalist Chanveasna Ros, journalist Lusiana Tuimaisala of Fiji, and journalist Melisha Yafoi from Papua New Guinea also are very happy to note about Chinese development drive.
These journalists will have the opportunity to gain more experience in China over the next five months.
The author is a journalist from Sri Lanka.
The opinions expressed here are those of the writer and do not represent the views of China Daily and China Daily website.
Most Viewed in 24 Hours
China stories