After church service, McCain to depart Arizona for last time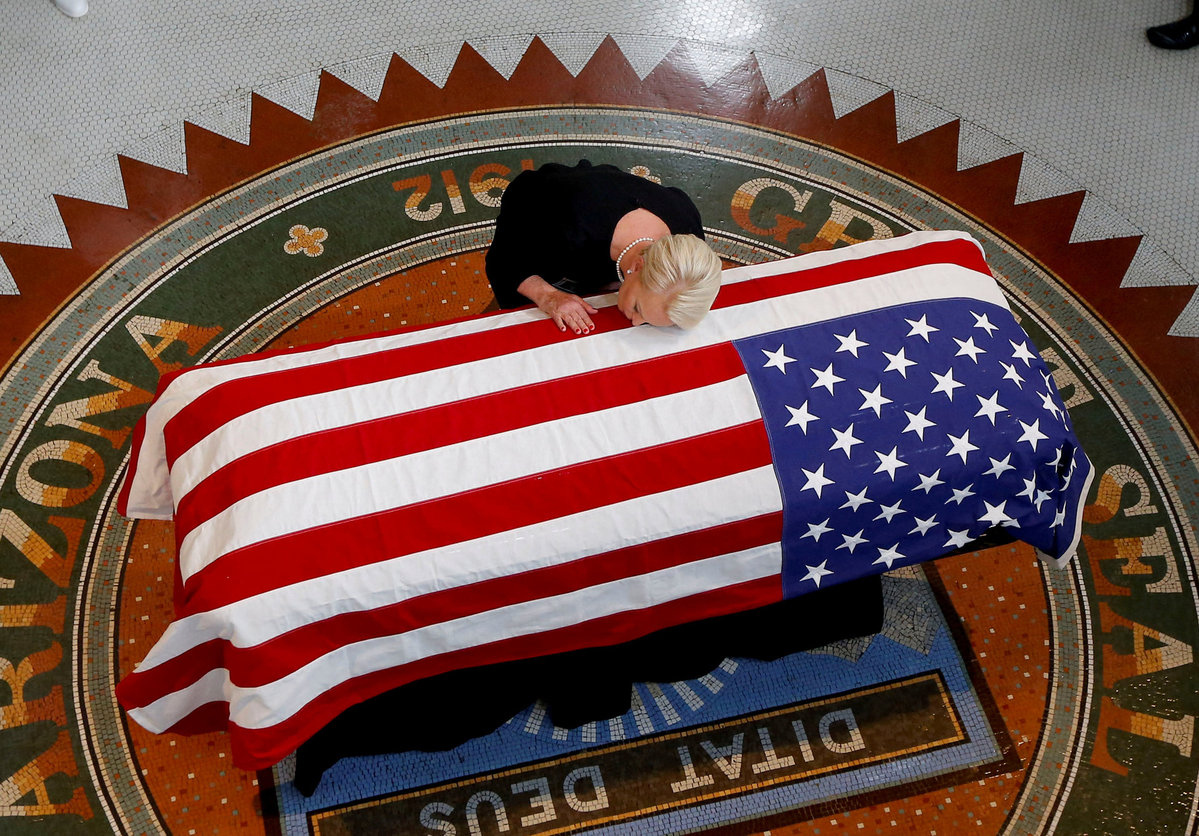 PHOENIX - The celebration of Sen John McCain's life as a former prisoner of war and maverick politician enters a second day with a church service and a military salute before his casket departs his adopted state of Arizona for the US Capitol.
A motorcade with McCain's remains leaves Thursday morning from the Arizona Capitol, where McCain has been lying in state so thousands of people could say goodbye.
Visibly bereft family and friends gathered there Wednesday for an emotional private service, where Cindy McCain pressed her face against her husband's coffin and daughter Meghan McCain erupted in audible sobs.
Arizona residents have been invited to honor McCain on Thursday by lining the route from the Capitol to the North Phoenix Baptist Church, where an honor guard will greet the hearse when it arrives. Along with invited family and friends, around 1,000 seats were being made available to members of the public who signed up.
Former Vice President Joe Biden was delivering remarks at Thursday's service, where a number of friends and family members of McCain will also speak. A choir from the Jesuit-run Brophy College Preparatory school that McCain's sons Jack and Jimmy attended will sing "Amazing Grace" and "Arizona."
The recessional music will be Frank Sinatra's signature song, "My Way," paying tribute to a man who became known for following his own path based on his personal principles.