Forum features multifunctional media center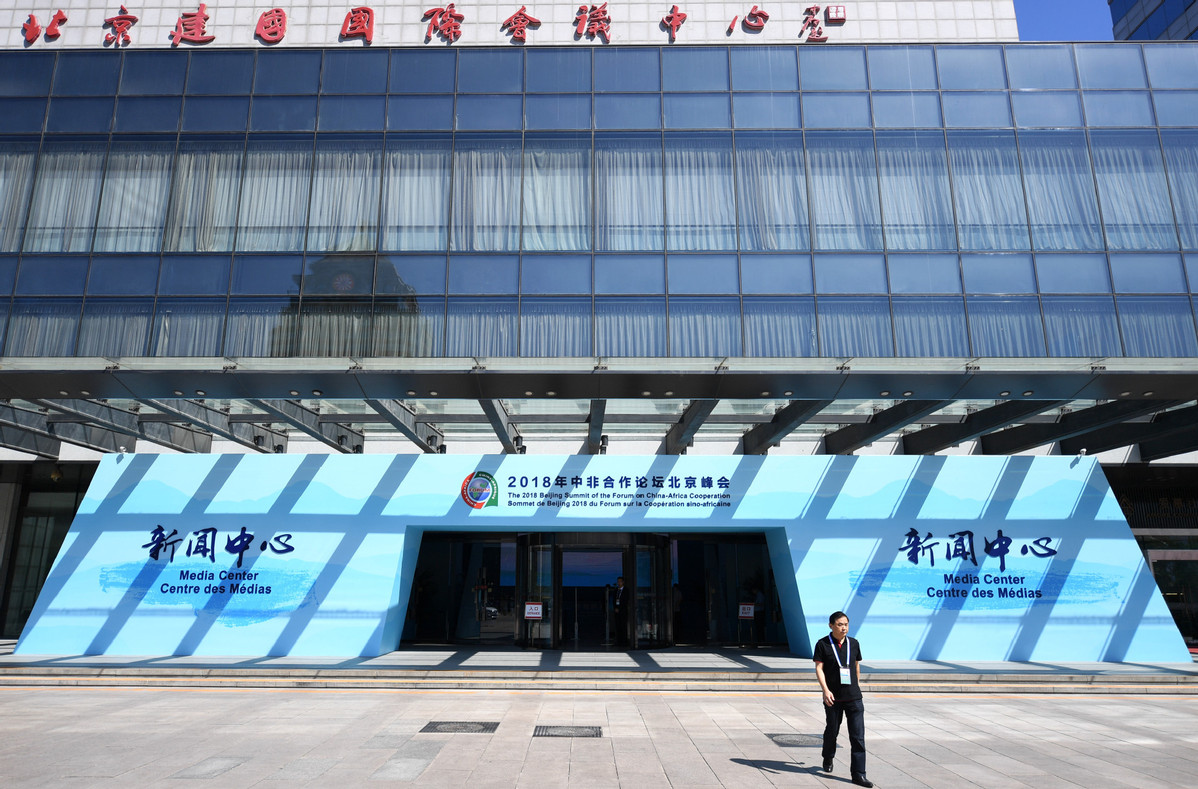 Nearly 300 volunteers to help make journalists feel at home
The media center for the 2018 Beijing Summit of the Forum on China-Africa Cooperation is ready to provide services for more than 2,600 journalists, including over 660 from foreign media outlets.
The center will be open from Friday to Wednesday to facilitate media coverage of the summit, said Li Minggang, deputy director-general of the Information Department at the Foreign Ministry.
The summit will be held on Monday and Tuesday under the theme of "China and Africa: Toward an Even Stronger Community with a Shared Future Through Win-Win Cooperation".
Nearly 300 volunteers are involved in providing support services for media professionals, Li said.
The media center, located at the Beijing Jianguo International Convention Center, covers 8,300 square meters and provides facilities for interviews, research, broadcasts and internet access.