Celebrating foreigners who write about China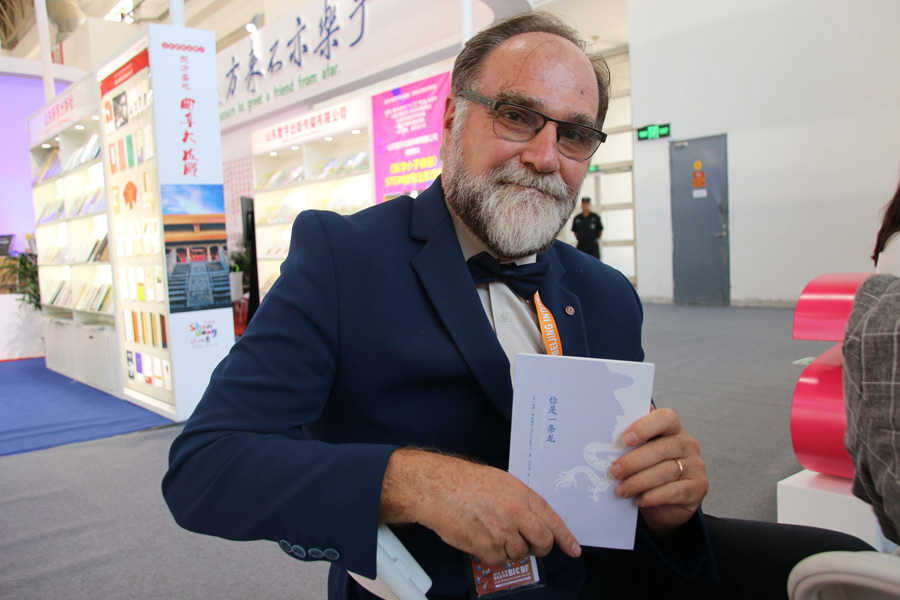 Authors and publishing house representatives gathered on Aug 24 to salute foreign authors writing about China at the award ceremony for the Foreigners Writing China Program and the third conference call for works.
More than 120 foreign authors who write about China were selected for the Foreigners Writing China Program resource database, which gives them a chance to have their works published worldwide.
Five representative authors attended the award ceremony at the China International Exhibition Hall in Beijing's Shunyi district on Friday.
Under the direct guidance of the State Administration of Press, Publication, Radio, Film and Television of the People's Republic of China, and organized by the Chinese Culture Translation and Studies Support Network (CCTSS), the Silk Road Book Project: Foreigners Writing China Program selects and sponsors foreign authors who intend to write about China in various genres, such as poetry and nonfiction, to publish their works.
The program helps to reach overseas readers, according to Dong Lixi, senior editor of the World Scientific publishing house.
"We will continue to publish more works from expats familiar with Chinese culture, for their works have more reach and acceptance among their local readers," Dong said.
"The Foreigners Writing China Program was launched to deal with the problem of translated works from Chinese authors being less effective in communicating China's voice," said Xu Baofeng, a professor at Beijing Language and Culture University who is in charge of the project.