清洁取暖线路图(qīngjié qǔnuǎn xiànlùtú): Clean energy heating road map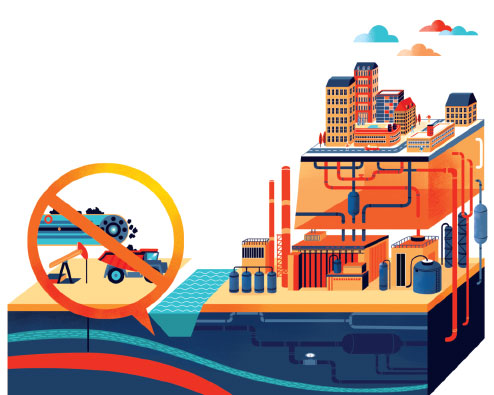 China has been promoting clean energy heating in an all-around way since last year as a significant measure to reduce air pollution. According to the Northern Area Winter Clean Energy Heating Plan 2017-21 issued by 10 departments and ministries at the end of last year, the proportion of clean energy heating in the north of China should reach 50 percent by the end of 2019, which will reduce coal burning by 74 million tons. By 2021, the proportion of clean energy heating is expected to reach 70 percent in the north of the country, which will reduce coal burning by 150 million tons.
According to the National Energy Administration, in 2017 the clean energy heating area in the northern regions had reached 2 billion square meters, which has achieved 17 percent of the overall 5-year clean energy heating goal.
The plan stipulates that before the heating period in 2020, the Beijing-Tianjin-Hebei region and the surrounding areas, as well as the Fenhe-Weihe river plains should basically achieve the goal of replacing coal-burning heating with clean energy heating.
Beijing's PM2.5 density last winter had reduced remarkably. It is calculated that management of coal burning has contributed about 40 percent of the reduction of PM2.5 density.
Most Viewed in 24 Hours
China stories