Sharing economy, not money diplomacy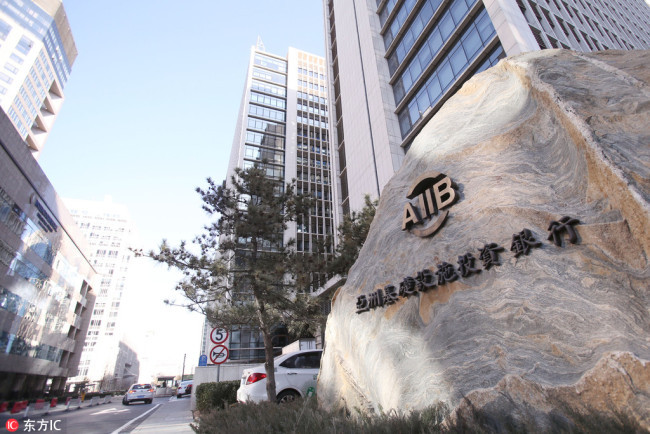 Lately, China has been blamed for extending its economic outreach, with some critical voices calling China's foreign investment "money diplomacy". With such a biased view, China's external economic programs are viewed as being "mercantilism" or even "neocolonialism". Beijing's Belt and Road Initiative has also come in for criticism, with claims that it burdens the recipient countries with debt.
Looking into these accusations, it is easy to see that they are far from the reality. First, China works with other countries as equals, rather than through unfair "neocolonialist" practices. Second, China's trade and business pattern with foreign countries is not merely give-and-take type, but actually helps establish local economic and social networks that strengthen the cohesiveness of the recipient economies. Third, China's investment level is normally commensurate with the capacity of recipient countries, and, as time passes, adjustable with their changing convenience, and comfortably so, in order not to bring them any benign "burden".
Let us look at these further. In reality, China's external economic program is not based on gunboat diplomacy. Rather, China employs "smile diplomacy" to conduct its international economic collaboration. On the one hand, China doesn't force other economies to accept its investment-they do have the right to say no. On the other, China doesn't grab other's resources via any hegemonism. For the record, there has been no instance of China using colonialism or neocolonialism to attain its purpose.
While China's foreign trade and investment has been based on mutual consent with all other countries, Beijing has partnered with others to take care of respective needs through cooperation. For years, the West has been concerned about China's resources diplomacy with other developing countries, because China imports resources without preconditions such as human rights or "good governance".
China is attaching greater importance to corporate social responsibility. For instance, while partnering with the South Sudanese government in developing its energy sector, the Chinese State-owned enterprises are spending their own money to develop water resources for the local people. When some African countries were experiencing outbreaks of the Ebola virus, China mobilized its resources to produce the relevant medicine and dispatch a medical contingent to the region so as to help prevent the spread of the disease. China also benefits from such acts, by stopping the threat of a pandemic.
Clearly, the Chinese pattern of international economic cooperation is neither hegemonic nor neocolonial. It is neither giving without taking, nor taking without giving. Instead, it is based on consultation and consent. This is especially true in relation to the Belt and Road Initiative, which focuses on infrastructure interconnectivity across borders, reaching Eurasia and beyond. It is noteworthy that the United Nations General Assembly has adopted its resolution to support this global infrastructure interconnectivity endeavor.
Such a gigantic regional and global development driver entails contributions from all countries. Actually, as China has accumulated rich technical and financial resources in infrastructure construction since the launch of reform and opening-up, it is naturally expected to play an important role in this regard. In advancing the initiative, China and its partners share opportunities and challenges. There will be shared benefits from any successful projects, but there are also shared risks, such as geopolitical instability, terrorism and budgetary changes.
The Asian Infrastructure Investment Bank is meant to tap multinational resources and estimate financial risks, so reasonable risk is shared among all stakeholders. Of late, the AIIB has been moving toward partnering with other international financial institutions such as the Asian Development Bank to co-fund prospective infrastructure projects, while controlling the so-called excessive investment which tends to create burdens.
As China is proceeding to invest abroad with other economic powers such as Japan, it is sharing more benefits with them through such regional and international co-investment. At the same time, with the AIIB's partnership with the ADB and the World Bank, the Belt and Road Initiative is forging truly multinational partnerships. The international community will increasingly witness China's growth in helping advance shared development. A rising power with such a consciousness and responsibility should be praised, not criticized.
The author is a professor at Institute of International Studies, Fudan University, Shanghai.
Most Viewed in 24 Hours
China stories