Rental operators deny financial improprieties in Shenzhen
Share - WeChat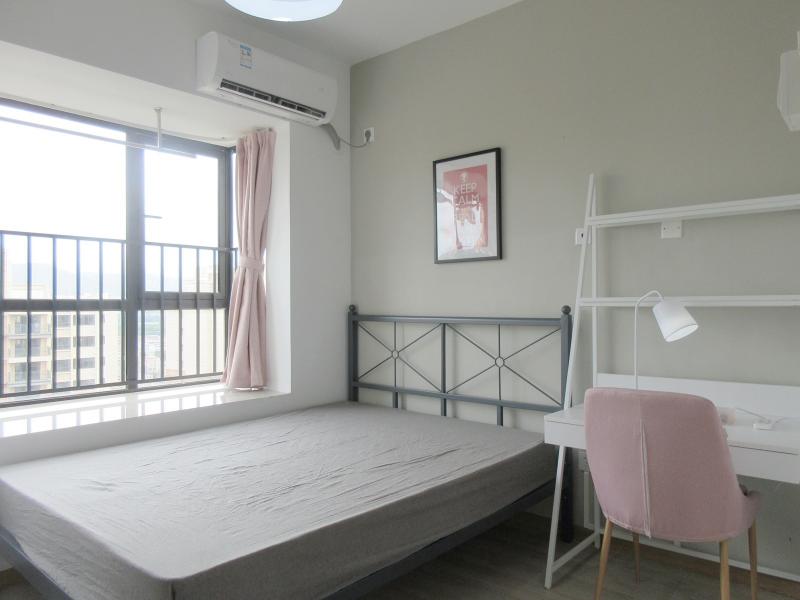 Long-term apartment rental operators denied inducing tenants to sign loan agreements in the renting process, saying the information is "transparent".
For tenants who choose to use Ziroom installment service, Ziroom has "clearly informed" them of the nature of the loans in the agreement, Lei Ming, director of marketing at Shenzhen Ziroom Property Management Co Ltd, said on Wednesday in Shenzhen at a meeting organized by the Shenzhen Consumer Council.
"All the information related to loans, including signing notifications and requirements, is transparent."
"We also have strict risk management standards for the 'rental loans' product, the percentage of which should not be higher than 25 percent … Across the country, the percentage of 'rental loans' business is lower than 25 percent," he added.
Some Ziroom tenants say they are forced to become debtors when they chose to use Ziroom installment service, one of several payment methods the platform offers, which also include a monthly payment, quarterly payment, half-year payment and one-year payment.
Ziroom said it is currently managing 70,000 rooms in Shenzhen since entering the city in 2015. "Average prices for each room have not been raised, but lowered down, from about 2,500 yuan in 2015 to the current 2,000 yuan," Lei argued, without giving an explanation.
"The number of apartments on hand only takes up a small proportion of Shenzhen's rental market. Therefore, we don't have the power to influence the city's overall rental prices."
Li Yanni, customer services manager at Danke Shenzhen office, acknowledged that the company has used tenants' personal credit to obtain loans from third-party lending institutions, but said "we have detailed descriptions for this information in the agreement".
"The amount of money tenants pay is monthly rent. They don't need to pay anything else, such as interest rate," Li said.
Property operators, including Ziroom and Danke, have been widely blamed for market irregularities and taking advantage of tenants' personal credit to get loans from third-party lending institutions, which they use to further expand their businesses. Rent that tenants pay every month is, in fact, a monthly installment payment.
When a tenant signs a leasing contract with a property operator, it is believed that he or she also signs a loan agreement with a third-party lending institution at the same time. Many tenants are not aware of the loan agreement because it is concealed in the leasing contract and downplayed by operators.
Shenzhen Consumer Council said it has received 162 complaints related to long-term rental apartment services as of Aug 24 this year, surging 305 percent compared with the same period a year earlier.
In several requirements made to long-term rental apartment operators, the council said they should not race to seize apartments and push up rental prices, should not disturb the rental market by using financial leverage and harm consumers' rights and interests.
Also, they should not use tenants' rents and loans for other purposes, should not conceal terms in the agreement in an attempt to evade fund supervision, and should ensure the safety of consumers' funds, it said.
According to statistics from Centaline Property, the average rental price in Shenzhen was 68.8 yuan per square meter, per month in the first seven months of 2018, rising 8.19 percent compared with the same period a year earlier.