Special train, exhibition and cake mark 20th anniversary of Shenzhen subway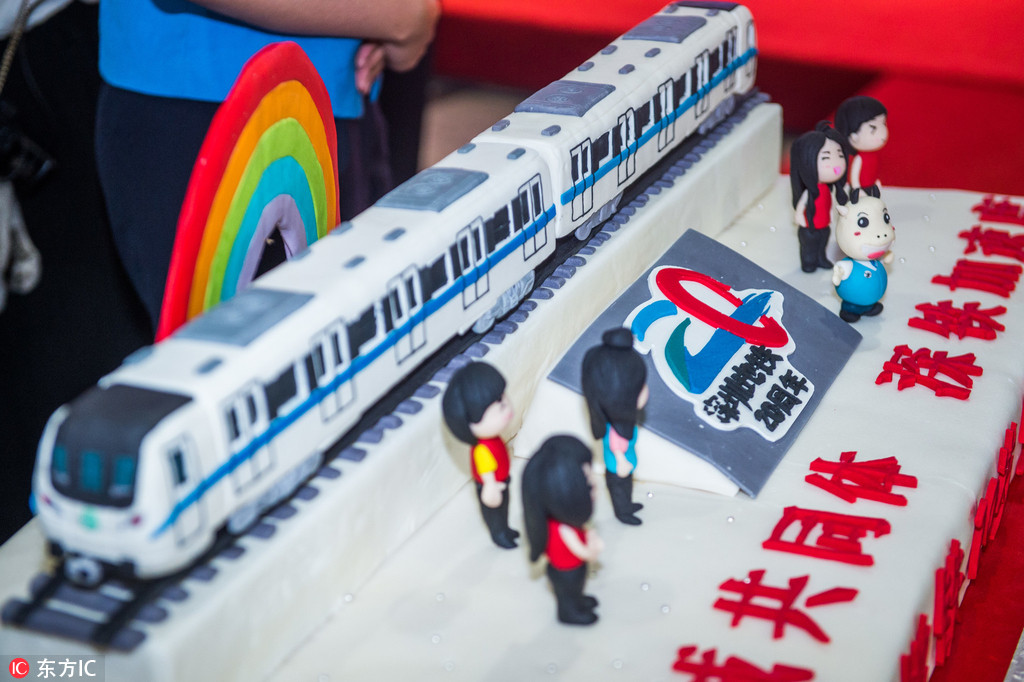 Shenzhen Metro Group Co Ltd, a leading player in the rail transit construction and operation in the city, launched a series of events to celebrate the 20th anniversary of the company's establishment on Aug 28. Shenzhen residents took part in the event by cutting a subway train-shaped cake at the ceremony.
A specially designed "20th anniversary themed train" rolled out on Line 11 of Shenzhen subway on Aug 23. Freehand sketching on the walls of subway cars, with a starting point from the Shun Hing Square in 1996 to the China Resources Building in 2018, portrayed the development of Shenzhen subway in the past two decades, as well as the improvement of residents' transportation modes, and city's rapid development.
Launched on July 31, 1998, the Shenzhen subway has expanded from a 40 km sole line into seven lines with a total length of 265 km. Daily commuters have increased from less than 100,000 at the beginning to 4.28 million today.
A themed exhibition was inaugurated at the Futian stop of Shenzhen subway on Aug 28. Photos, VR holograms, interactive 3D stereographs, and precious materials all recalled thousands of memorable moments in the past 20 years.