Chinese student rides 1,300 km for the environment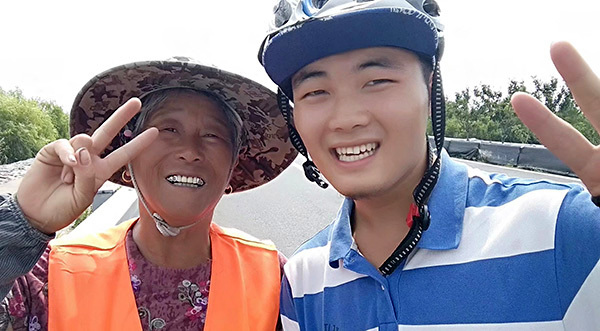 Riding 1,300 kilometers in 19 days, imparting environmental knowledge to more than 5,000 people along the way... All of this is destined to be an unforgettable experience for Huang Xi.
Huang Xi is a sophomore at the Wuchang University of Technology in Hubei who is majoring in environmental engineering. On August 3, Huang began his massive bicycle journey from the city of Xiaogan in Hubei Province, enroute to Shanghai. Along the way, he says he conducted environmental research into areas along the middle and lower reaches of the Yangtze River.
Huang Xi tells thepaper.cn that while his research is part of his university studies, he says he was also able to pass on environmental knowledge to local people he would encounter on his ride.