More vision needed to help reduce myopia in childhood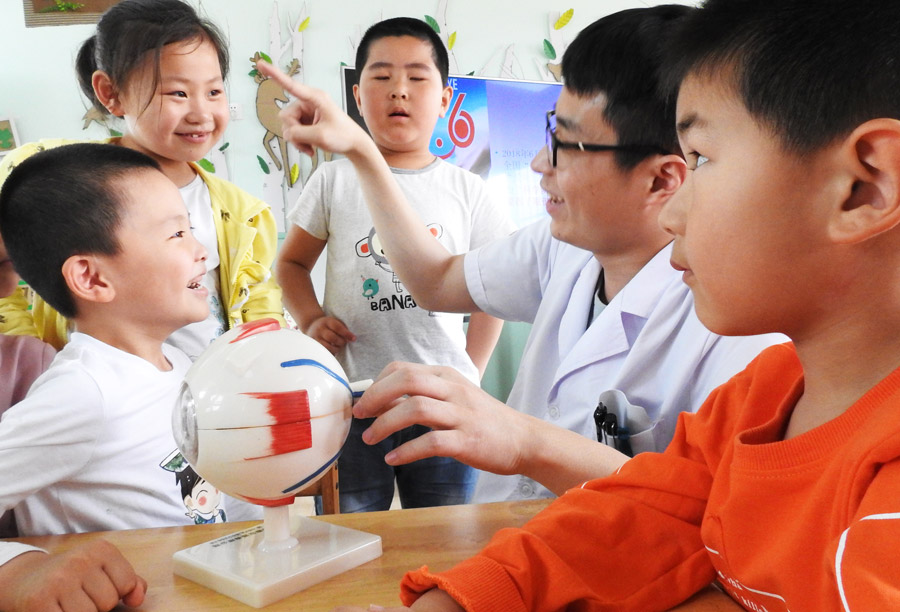 President Xi Jinping called for more efforts to protect children's eyesight as myopia, or nearsightedness, is becoming more prevalent and affecting people at a younger age.
Xi, also general secretary of the Communist Party of China Central Committee and chairman of the Central Military Commission, said all of society should take action to jointly protect the vision of children so that they can all have a brighter future.
Xi noted that myopia is becoming more prevalent among Chinese students, and it is hitting children at a younger age, which is severely affecting their physical and mental well-being.
This is a major problem that is related to the future of the nation and deserves great attention, he said. The trend cannot be allowed to continue, he added.
He said related departments must come up with effective and comprehensive solutions targeting prevention and treatment, and must also deepen educational reforms. Local authorities and different government departments should ensure implementation.
The president has previously given instructions on related work. He again issued the instruction after reading a newspaper article on the prevalence of myopia among students.
A research report released by the World Health Organization last year said that myopia rates among Chinese youth are the highest in the world at 70 percent for high school and college students and nearly 40 percent for primary school students.
As part of efforts to implement Xi's instruction, the Ministry of Education and the National Health Commission jointly issued a draft guideline laying out comprehensive measures to curb myopia among schoolchildren.
Zhang Chun, a professor of ophthalmology at Peking University Third Hospital, said the instruction from Xi comes at the right time as myopia has now become widespread in China.
"The instruction will definitely help curb the spread of nearsightedness as it will raise greater attention from authorities," he said.
He added that the solution to the problem would require further educational reforms to allow for more outdoor time for schoolchildren and less access to electronic devices.