Illustrator reworks her old book with new inspiration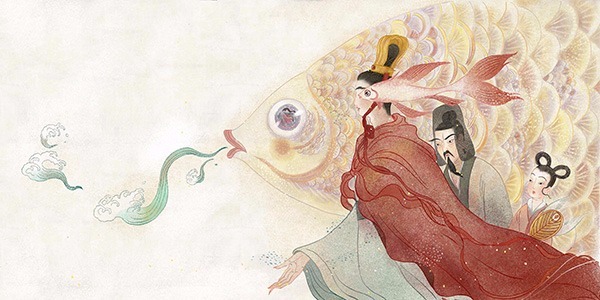 The new set of paintings have resulted in a picture book titled Pictures of An Ode to the Goddess of Luo, published recently by Citic Press Group.
Separately, Yu Zhiying, an author and editor of children's books from Taiwan, was invited to adapt the original ancient prose by Cao into modern Chinese for the book.
Yu praises Ye's illustrations that "creatively combine traditional elements, such as mural painting techniques and decorative patterns, with modern reconstruction and innovation to fully show the beauty of the nymph to modern eyes", adding that she was impressed by Ye's ability to describe the scenes.
Ye has produced other picture books over the past few years.
According to Ye, she decided to focus on traditional Chinese culture and art after she returned from doing her master's degree in Norway in 2016.
There, she was inspired by how local artists illustrated northern European legends and myths in popular and modern ways, and believed the traditional Chinese culture could also be a treasure house for Chinese artists.
"I want to share the beauty of traditional culture with everyone through art," says Ye, adding that illustration is a good way to introduce traditional Chinese culture to foreigners.