Travelers making no stink over durian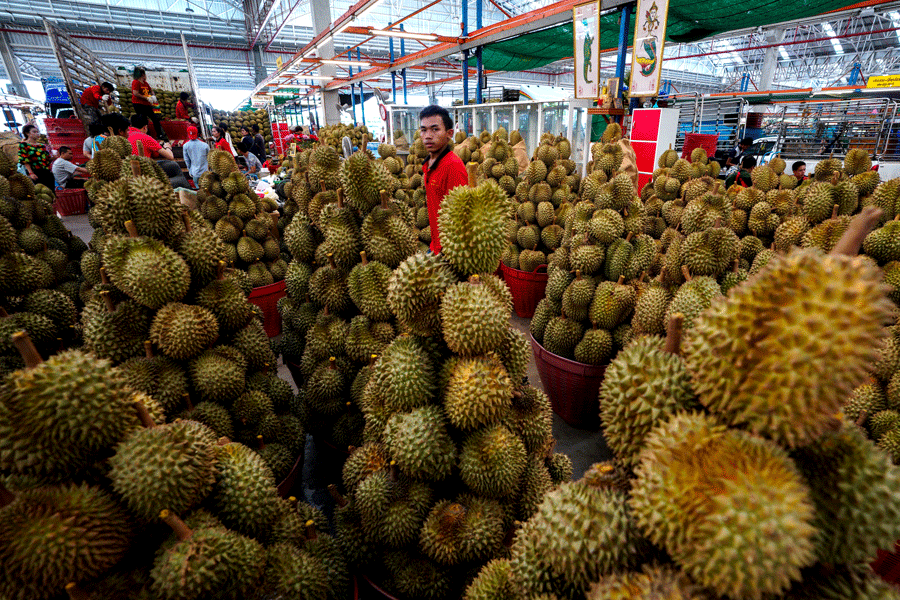 Improved links make it easier to import pungent fruit
Li Chuchu spent well over 40,000 yuan ($5,817) to get her fill of durian, the thorny tropical fruit whose unique taste she craves.
Regarded by many in Southeast Asia as the "king of fruit", durian is now in season. However, its pungent odor often leads to a love-hate relationship with the commodity.
Its fans sometimes describe its yellow meat as fragrant, butterlike custard, with hints of nuts or whipped cream. But others are repulsed by its smell, which has been compared to rotten eggs, turpentine or even sweaty socks.
The number of durian-lovers, such as Li, from Zhanjiang, Guangdong province, is growing fast in China, and last month she and 14 others from different parts of the country took a five-day trip to Malaysia, one of the countries in which durian is grown.
The group visited Kuala Lumpur, the capital, and Penang. Without going to attractions in the former such as Petaling Street and Independence Square-usually two "musts" for most tour groups-they went to two durian plantations instead.
There, they enjoyed all-you-can-eat durian buffets, even though the price per person for the five-day trip was equivalent to buying more than 300 kilograms of Musang King, the most recognized but expensive variety of Malaysian durian.
Li booked the trip through the online travel platform Ctrip, where the price per person was 37,999 yuan, excluding air tickets.
Durian is arguably the most fashionable and popular food in Asia, even more so than crawfish. Nearly 90 percent of the durians produced in Thailand last year were exported to China, while Malaysia is also eyeing the market.
In April, Thailand exported up to 56,000 metric tons of durian to China, a year-on-year increase of 700 percent.