Tokyo's defense paper lashed for labeling Beijing a threat
Share - WeChat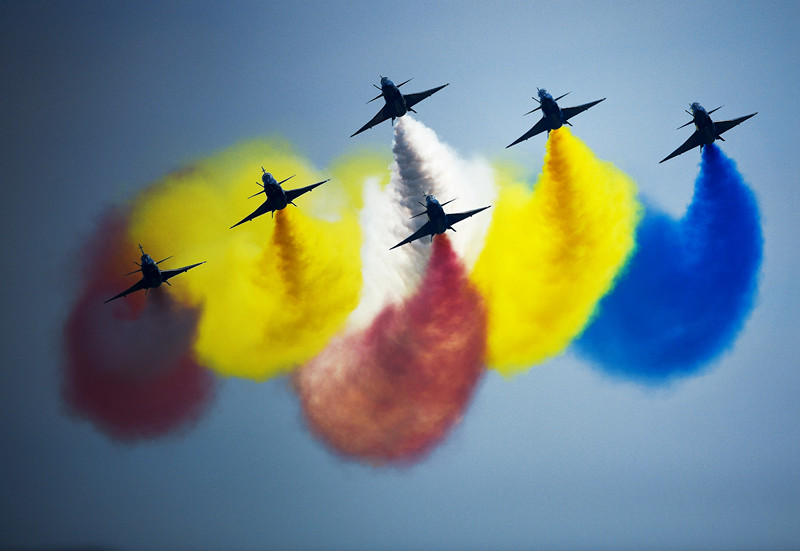 The Japanese defense white paper has again listed China and other neighboring countries as threats, which aims to foster an "insecure" atmosphere so Tokyo can enhance its military capabilities, according to a Chinese expert.
The Japanese Cabinet approved the annual defense white paper report on Tuesday, saying the current security environment surrounding Japan has become increasingly tense, with various challenges and destabilizing factors becoming more tangible and acute.
The 564-page white paper said there has been "a noticeable trend among Japan's neighbors to modernize and reinforce their military capabilities and to intensify their military activities".
It referred to Chinese ships and planes patrolling areas near the Diaoyu Islands as well as China's activities on islands in the South China Sea.
The white paper claimed that China's rapid modernization of the People's Liberation Army, enhancement of operational capabilities and unilateral escalation of activities in areas close to Japan are generating strong security concerns in the region and the international community.
"The Japanese government has not given up its Cold War mentality and propaganda on the 'China threat theory' while it claims it tries to improve ties between Beijing and Tokyo," said Lyu Yaodong, a Japanese studies researcher at the Chinese Academy of Social Sciences.
Lyu said Tokyo's accusations toward China, which are groundless, are aimed at creating the idea of "a dangerous surrounding environment" so it can achieve the purpose of amending its Constitution and thus enable Japan to exercise more military power, Lyu said.
Foreign Ministry spokeswoman Hua Chunying said that it is irresponsible for Japan to point its finger at China's regular activities.
Japan should not try to find an excuse for its own military expansion. Instead, it should promote mutual trust, safety, peace and stability between China and Japan, Hua said at a news briefing on Tuesday.
The white paper said the Democratic People's Republic of Korea's nuclear and missile programs were a serious threat to Japan even after a meeting between its leader Kim Jong-un and US President Donald Trump in Singapore in June.
Japan's Defense Ministry said its view on the threat from the DPRK remains unchanged, citing the country's several hundred Nodong missiles capable of reaching almost every part of Japan, as well as advancements in the development and operational capabilities of nuclear weapons and missiles through repeated nuclear tests and ballistic missile launches.
China supports the process of solving the nuclear issue on the Korean Peninsula through political and diplomatic means, Hua said.
All parties should encourage and support efforts toward this end, Hua added.
Lyu said the Japan-US military alliance is one of the factors increasing security instability in the Northeast Asia region, and the white paper is conducive to Washington and Tokyo's attempts to continually strengthen their military alliance and achieve their military objectives.
The report also highlighted the importance of the Japan-US alliance, saying, "It is essential to develop necessary and sufficient defense capabilities qualitatively and quantitatively."
Japan is set to release two new defense policy documents by the end of this year. One is a National Defense Program Guideline which provides long-term direction for its defense posture based on security assessments, and the other is a Medium Term Defense Program which offers a five-year military buildup goal. An advisory panel is expected to start deliberations on the two programs this week.
Japan's defense budget has increased every year since Shinzo Abe began his second term as prime minister in 2012.
Contact the writers at caihong@chinadaily.com.cn