Chinese food diploma launched in UK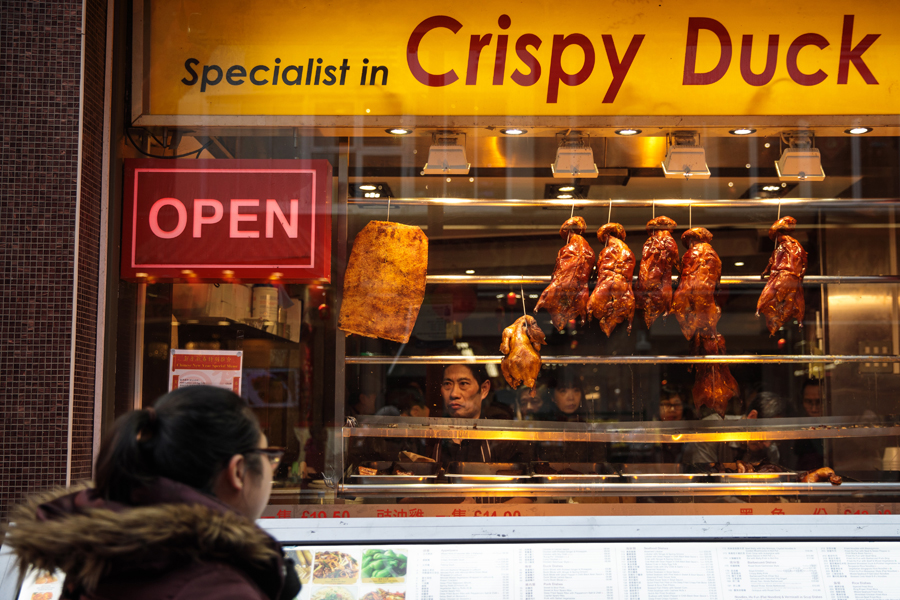 A course focusing on Chinese cuisine will be launched next month in the United Kingdom in a bid to alleviate chef shortages in Chinese restaurants.
The diploma in Chinese Culinary Arts is a one-year course backed by the Chinese Cuisine Association and Tianjin Food Group that will look to produce chefs in order to secure the industry's future.
Aspiring and current chefs who want to enhance their skills will be introduced to a mix of online learning, including weekly webinars, and practical assessments at Crawley College, part of Chichester College Group.
Crawley College said the course is looking to provide career opportunities in the catering industry, while also providing Chinese restaurant and hotel owners with a ready-made supply of chefs rather than having to recruit from China.
The tightening of immigration rules has been partly blamed for the Chinese chef shortage. In 2014, the UK introduced a new tier-2 immigration policy. These new rules state that chefs from non-EU countries who work in Britain have to make a minimum salary of 30,000 pounds($38,000) a year.
Faced with mounting expenses, many Chinese restaurants and takeaway owners are at risk of closure because they cannot afford the sums required.
At present, most Chinese chefs for the UK's 2,700 Chinese restaurants are recruited from overseas with owners using recruitment agents to find chefs willing to relocate to the UK.
The new course aims to alleviate that by ensuring a supply stream of Chinese chefs trained in the art, at a much lower cost.
The level three qualification, which is equivalent to an A-level, will follow Luban workshop principles and is managed by Coventry-based PAM Education.
Russell Grocott, PAM Education founder and director, said: "Our work has escalated from what started as the design of an education program into a mission to reintroduce authentic Chinese Culinary Arts across the UK. Our program provides budding Chinese chefs and restaurant owners with the opportunity to learn skills and gain a regulated qualification recognized world-wide supported by the finest Master Chefs based in China."
Topics include the origin and development of Chinese food culture, how to prepare and cook Chinese hot and cold dishes, and the development of skills for cutting, shaping and presentation.
Julie Kapsalis, managing director (commercial) for the Chichester College Group, said: "The project has great potential for students and tutors at Crawley College and in China to learn from each other and to develop new skills. Working closely with international educational institutions is important to Crawley College and to the Chichester College Group as a whole - we want to see the group develop at home and abroad."