Spa from the Madding Crowd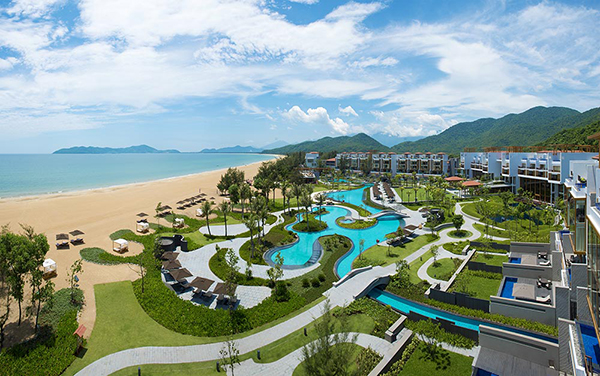 Summer in the city can be truly exhausting, and one of the best relaxation techniques we know is to hop on a plane and head for an exclusive spa and beach resort. For the private-island variety, there's Angsana Velavaru, set on an atoll of the Maldives amid the calming effect of a vast sea. A ravishing villa on stilts overlooking the ocean becomes an inviolable sanctuary as you contemplate the solemn hush of the deep. And, as nature soothes your spirit, Angsana's spa treatments are designed to revive your body. The exclusive dive and water sports centre gives you a way to burn off the fresh energy you'll tap into.
If terra firma and a little more substance are your style, the Banyan Tree and Angsana resorts in Lang Co, Vietnam are situated near several Unesco World Heritage Sites, including the Complex of Hué Monuments. Nestled beneath soothing clouds and the hilly shoulders of Vietnam's green-clad Central Coast, the resorts boast private villas and pools, impeccable service and all the essential amenities to invigorate guests, with the added fascination of Lang Co village nearby. Think it's time to get away?