Shenzhen gets a snapshot of the gaming industry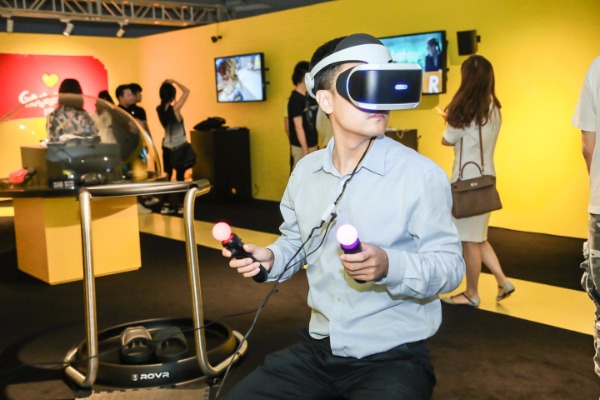 An exhibition of video games is igniting the passion of Chinese game players in Shenzhen by offering more than 150 games to explore the past, present and future of video games.
The touring show Game On, produced by the Barbican Center in London in 2002, has attracted more than 3 million gamers in 30 countries in the past decade. And Chinese gamers are no exception since it opened to the public on Aug 18 in Shenzhen, a city that has a booming gaming industry.
Couples, families and groups of men gather in front of rows of consoles that occupy almost a three-floor exhibition space, concentrating on various games that were key and influential in the development of video gaming, such as Super Mario Bros., Street Fighter, Donkey Kong and Tomb Raiders.
The show comprises 15 sections cataloging the history of more than 150 popular games, such as Early Games, Top 10, Multiplayer and Future, turning the building into a "museum of games", according to Patrick Moran, the exhibition manager of Barbican International Enterprises.
The show has been well received wherever it has toured and become the most popular show produced by the Barbican Center in terms of visitor numbers, says Moran.
On one hand, the show always updates itself with fresh content because of the fast developing game industry, and on the other, it also features local elements in different countries.