'Seawater rice' rides tide of hope and hype
Share - WeChat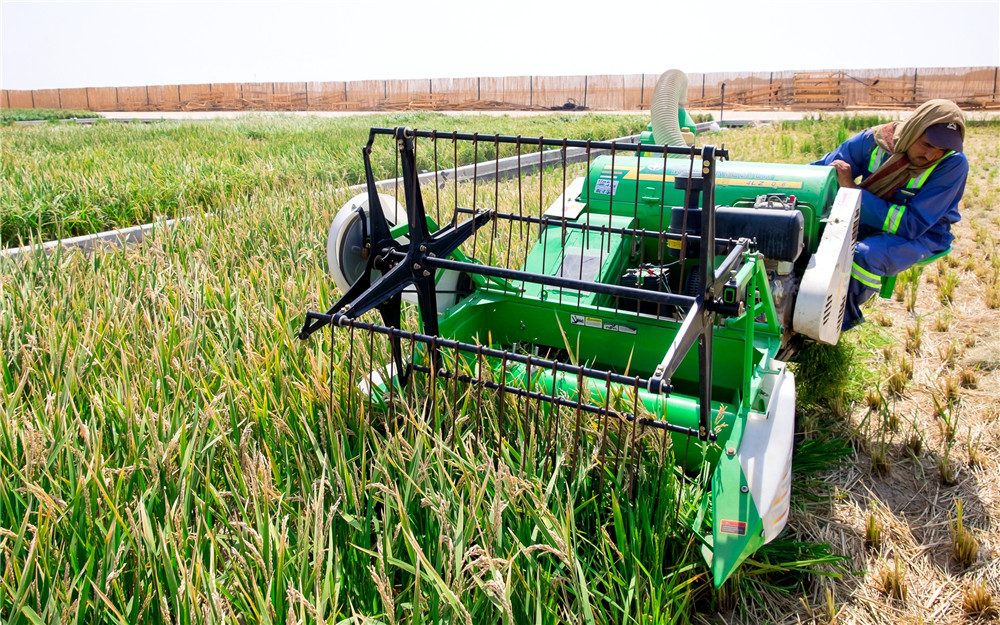 A test next year will determine whether new strain can be grown commercially, Xie Chuanjiao reports from Qingdao, Shandong.
Research and experimental plantings of a crop hyped by Chinese media as "seawater rice" hold out the promise of turning vast areas of wasteland green and boosting food security.
However, experts caution there is a long way to go to prove the commercial viability of what is more properly called salt-resistant rice.
Also known as saline-alkali tolerant rice, it is designed to grow in tidal flats or other areas with heavy salt content and has been developed by plant-breeding experts through crossbreeding and other technologies.
The world has 950 million hectares of land that is saline and alkaline, with Asia accounting for about a third of the total.
China has 100 million hectares of saline-alkaline soil, and growing rice in such swamps, bogs, clayish land and brackish coastal areas has typically been impossible because salt stresses the plants.
Renowned Chinese agricultural scientist Yuan Longping said this year that based on a yield of 4.5 metric tons a hectare, his program's target, planting salt-resistant rice on 6.67 million hectares of land, would increase rice production by 30 million tons a year-enough to feed 80 million people.
Yuan, who has been dubbed China's "father of hybrid rice", is known for developing the first hybrid rice varieties in the 1970s. His hybrid rice development has greatly enhanced China's rice yields and contributed to ensuring the country's food security, as about 65 percent of the population depends on rice as a staple food.
The octogenarian has focused on salt-resistant rice for the past three years and led a team that established a research and development center for it in Qingdao, in eastern China's Shandong province, in September 2016.
The Qingdao Saline-Alkali Tolerant Rice Research and Development Center, where Yuan is chief scientist, aims to use molecular breeding technologies to develop salt-resistant rice strains that can be widely planted on saline-alkaline land in places with different climates.
When it was established, the center set itself a three-year target of developing a salt-resistant rice strain capable of yielding 4.5 tons a hectare. The average rice yield in China is 6.75 tons a hectare.