Greek visit provides a tour through ancient history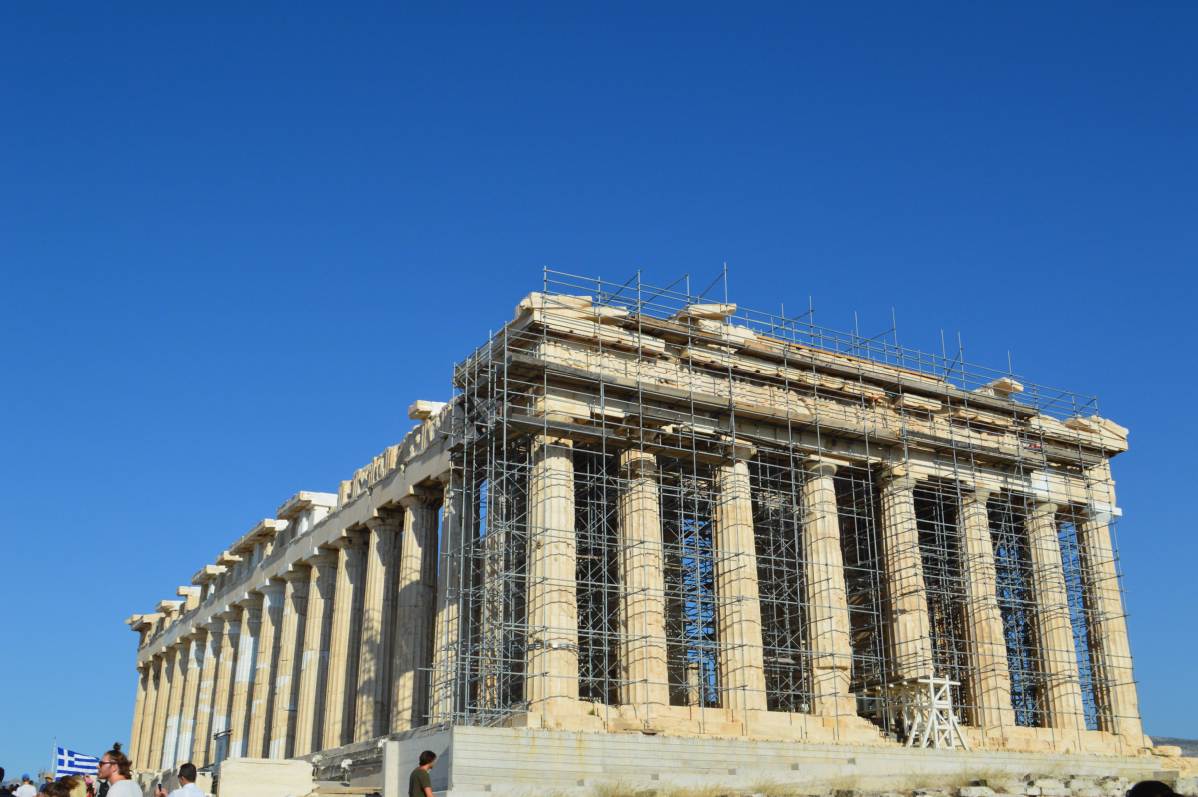 I was speechless when I first saw the magnificent Acropolis of Athens with my own eyes. It was truly a huge surprise on my voyage to Europe.
On Aug 21, our container ship, MV Cosco Netherlands, berthed at Piraeus, the largest port in Greece and only a 30-minute drive to Athens. I didn't know I was going to visit the Greek capital during our stay until the ship's commissar told me. He described the Acropolis as "spectacular".
I couldn't agree more. As soon as I caught sight of the Parthenon from the foot of the hill, I felt a strong sense of spirituality. I climbed on old marble steps, each feeling like a piece of history.
At the top of the Acropolis is the Parthenon, a temple dedicated to the goddess Athena, whom the people of Athens consider their patron. The temple is nearly 2,500 years old and is regarded as an enduring symbol of ancient Greece, Athenian democracy and Western civilization. It's one of the world's greatest cultural monuments.