China-Africa forum: Tapping tourism sector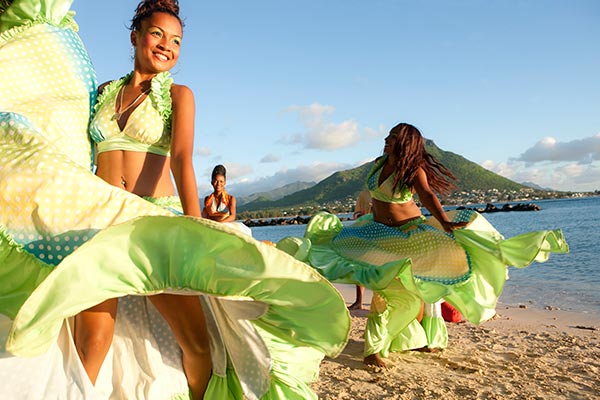 "China is the safest and best-regulated of countries for a traveler. A man may go by himself on a nine-month journey, carrying with him a large sum of money, without any fear. Silk is used for clothing even by poor monks and beggars. Its porcelains are the finest of all makes of pottery, and its hens are bigger than geese in our country."
No, this is not a description of present-day China. This is how China was described in the 14th century by Moroccan traveler and scholar Ibn Battuta.
China's relations with Africa are centuries old, stretching back to the Ming Dynasty (1368-1644) and even before that. During that time, trade was primarily confined to porcelain and incense. Now bilateral trade extends to just about every product in the world. In 1978, trade between the two was $765 million, while in 2017 it was $170 billion. More than 3,000 Chinese companies have invested in Africa, in areas ranging from schools and hospitals to transport and industrial parks.
With the Forum on China-Africa Cooperation scheduled to be held in Beijing from Sept 3 to 4, the relationship is expected to be elevated to a higher level. The ministerial conference, which is held every three years, first took place in Beijing in October 2000. The last was held in Johannesburg, South Africa, in 2015. A major goal of this year's forum will be promoting economic and trade cooperation.
And one area that can benefit most from enhanced ties is tourism.
As per projections, Chinese tourists will spend around $430 billion by 2021. Over 650 million Chinese are expected to travel in the next five years. Currently, the travel and tourism sector accounts for 8.1 percent of Africa's GDP, and is expected to grow at 4.9 percent per year for the next seven years. Although countries in Asia remain favorite spots for Chinese tourists, Kenya, Morocco, Tunisia and South Africa are fast becoming attractive destinations.
There are three key factors behind this surge. First is the relaxed visa policy by many African nations. Chinese travelers can visit Mauritius, Tunisia or Morocco without a visa, and get a visa on arrival in Egypt and Tanzania. Mauritius, which receives around 100,000 tourists annually, hopes to double that number in the next few years. The number of Chinese visiting Tunisia jumped from about 7,500 in 2016 to more than 18,000 in 2017. And the country aims to attract 500,000 over the next two years. Meanwhile, Morocco, which used to get fewer than 20,000 Chinese tourists per year, welcomed about 120,000 in 2017. With nations such as South Africa opening visa centers in many Chinese cities and carriers like China Southern Airlines, increasing flights, traveling to the continent has become easier than ever before.
Increased awareness is also fueling the boom. Until recently, only the most adventurous thought of venturing to Africa, but now beaches, safaris and marvels such as pyramids are attracting chartered flights. To cater to the demand, several African nations are investing heavily in hotels, customizing services for Chinese travelers and related infrastructure. Many hotels and wildlife sanctuaries are employing Chinese-speaking staff members and adding Chinese food to the menu. This does not mean that the problems of inadequate infrastructure, poor security and language difficulties have disappeared, but recent measures show nations across the continent are aware of these problems and are addressing them.
Rising prosperity also comes into play. As more Chinese become wealthier, the desire to travel and explore the world will only go up. There are more new billionaires on the Forbes list from China than from any other nation. When it comes to total billionaires, China's 373 is second only to the US, with 585. And it's not just the wealthy that are getting richer. In 2017, the per capita disposable income of Chinese was over $4,000, up 7.3 percent from 2016. It's no surprise countries around the world are laying out the red carpet for Chinese travelers.
Just like Ibn Battuta — dubbed the world's first tourist — trekked all the way from Africa to China in the 14th century, thousands of Chinese are now visiting the continent. This is good not only for the tourism sector, but also for people-to-people interactions, cultural exchanges and forging closer relations.
The writer is a journalist with more than 18 years experience in media.
Most Viewed in 24 Hours
China stories