Reunion of separated families from 2 Koreas ends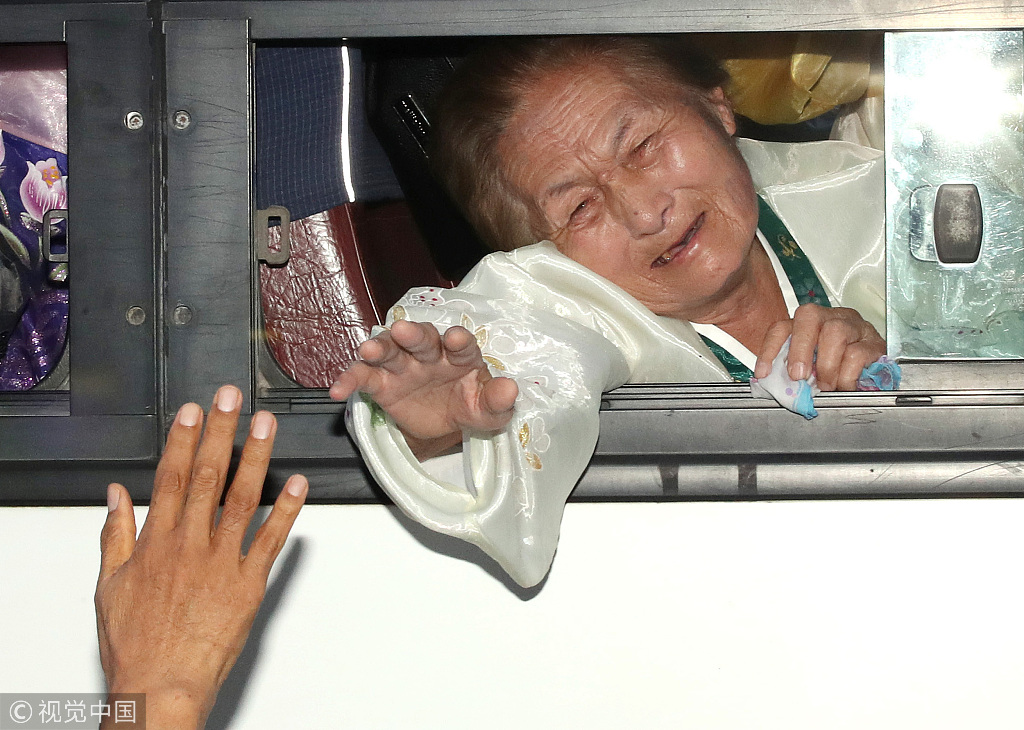 PYONGYANG -- The reunion of separated families and relatives from the two Koreas ended Sunday in the Mount Kumgang Resort, the state media of the Democratic People's Republic of Korea (DPRK) reported Monday.
According to the report of the Korean Central News Agency, the reunion arranged by the south side's Red Cross was part of "practical measures for implementing the historic Panmunjom Declaration."
"At the second reunion that began from August 24, those from the north and the south joyfully recollected the past with emotion," said the report.
The first-round reunion started on August 20 and ended on August 22.
DPRK top leader Kim Jong-un and Republic of Korea's President Moon Jae-in signed the Panmunjom Declaration during their historic meeting on April 27, agreeing to restart the reunion of families separated by the 1950-1953 Korean War.