Vocational school helps shape destinies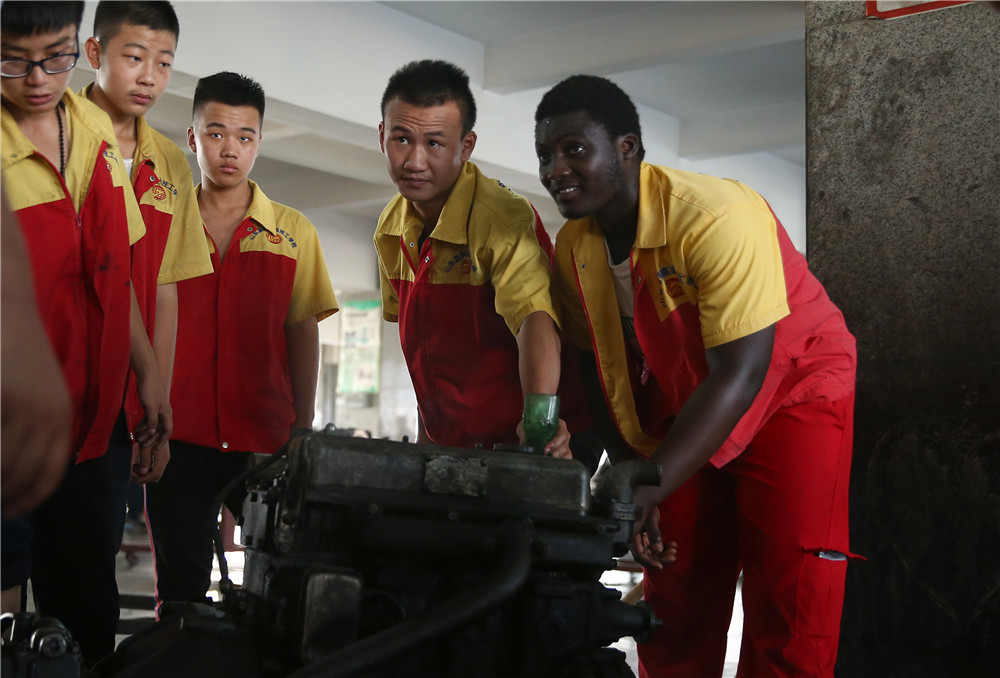 Shandong institution makes its mark with quasi-military approach
Since its founding in 1984, Shandong Lanxiang Senior Technical School has had its fair share of controversy.
An international media report in 2010 — the authenticity of which was denied by the school — said the institution was at the heart of a secretive global hacking conspiracy, thus giving it an air of mystique.
In 2014, reports alleged that the school's president had pressured students to assault his father-in-law in Henan province amid a financial dispute with his ex-wife, with whom he fathered six children.
It made headlines again in June, when 77 People's Liberation Army Air Force soldiers graduated from the institution after just three months, during which time they reportedly learned how to operate backhoes.
Many consider the school in Jinan, Shandong province, to even be as well known as one of the country's top academic institutions, Peking University, although the two share few commonalities.
Many also grew up hearing a TV advertisement for the school saying: "Which is the best school for learning technical skills? Come to Lan­xiang in Shandong.".