Groundless to accuse Beijing of stalling Korean progress: China Daily editorial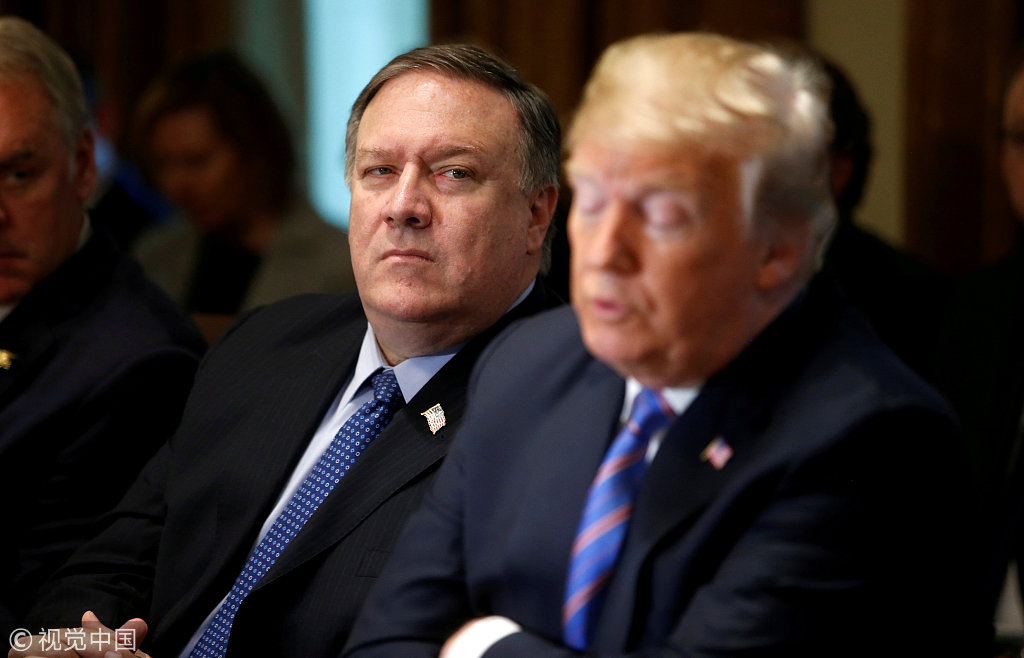 United States President Donald Trump tweeted on Saturday that his secretary of state is postponing a planned visit to Pyongyang until the "trading relationship with China is resolved". Considering the lack of progress in China-US trade talks, that could be quite a while.
It is one thing to say a trade war with China is distracting, it is another thing to blame Beijing for the less than fruitful progress in negotiations between the United States and the Democratic People's Republic of Korea.
Beijing has retorted angrily to Trump making such an accusation, stating it is continuing to help with the process of denuclearization as it was. Denouncing it as irresponsible, the Chinese foreign ministry said it was "seriously concerned" by Trump's "capricious" accusations and said it has lodged an official diplomatic complaint over the comments.
Indeed, Trump's tweet goes against the basic truth that it would be to Beijing's own detriment should it slacken its efforts to denuclearize the Korean Peninsula. A nuclear-free Korean Peninsula is not only conducive to the DPRK's own aspirations for prosperity, but would offer China long-term security dividends. For its own benefit, Beijing's commitment to denuclearization is not just rhetorical.
That being said, Beijing is correct on insisting that Korean Peninsula issues are mostly the contradictions between the US and the DPRK, which will not be resolved without Washington and Pyongyang straightening out their longstanding differences.
Beijing can hardly help with Washington and Pyongyang being unable to even agree on where to start when it comes to denuclearization.
Trump based his belief that Beijing is not helping with the process of denuclearization as it was because "of our much tougher trading stance with China".
And the present state of China-US trade interactions does warrant concerns over both parties' capabilities to manage their dispute, so as to prevent it from jeopardizing the overall relationship.
Beijing, for its part, is trying hard to contain any spillover, but clearly Trump, facing growing difficulties at home with the midterm elections looming, is looking to unfairly portray China as the cause of all the problems that are of his administration's own making.
Instead of trying to lay the blame for the lack of progress in denuclearization at Beijing's door, the Trump administration should show greater sincerity and flexibility and prove it is acting in good faith by responding to Pyongyang's displays of earnestness with concrete actions of its own.
Most Viewed in 24 Hours
China Views