China, Kenya successfully follow up on 2015 FOCAC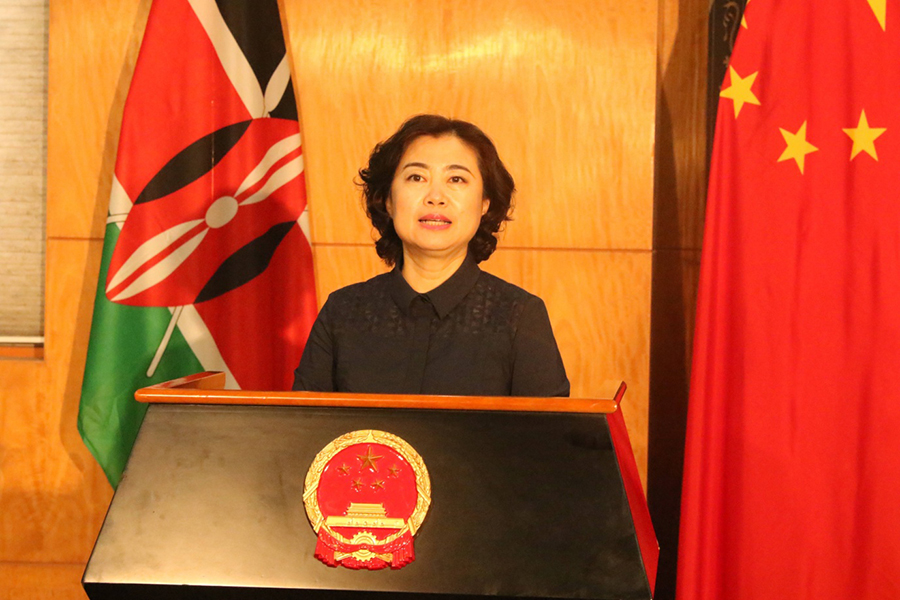 "Kenya is a leading example in China-Africa cooperation. The follow-up actions to the 2015 FOCAC summit have been implemented very successfully in Kenya," said Sun Baohong, the Chinese ambassador to Kenya, on Friday in a news briefing ahead of the 2018 FOCAC summit to be held in Beijing in early September.
"China and Kenya have enjoyed a profound friendship. Kenya has always been a very important partner for China's strategy on Africa," Sun said, listing a number of important projects implemented in Kenya in the past three years.

Frequent visits by Chinese and Kenyan leaders have strengthened political trust between the two sides. President Kenyatta went to China in 2013 and 2017, two trips that helped elevate bilateral relations to a comprehensive strategic and cooperative partnership.
China has engaged with Kenya on many consultation mechanisms, including those involving politics, the economy and trade, and security. The two countries have also concluded a number of new agreements such as the Avoidance of Double Taxation and Mutual Legal Assistance agreements as well as other memorandums of understanding.
For three years in a row, China has been Kenya's largest trading partner, investor and contractor. The bilateral trade volume in 2017 reached $5.2 billion, 59 percent more than in 2013. Currently there are about 400 Chinese enterprises in Kenya, creating nearly 130,000 job opportunities.
The most prominent project implemented by China and Kenya is the Mombasa-Nairobi Standard Gauge Railway, a hallmark of infrastructure cooperation. The railway, which provides convenient travel between Mombasa and Nairobi, has brought huge benefits to Kenyans and become a driving force for the economic and social development of the country. Its success has sparked other projects on transmission lines, water supplies and urban construction.
Business and financial sectors have gained in the follow-up work. The Global Trade Center stands as the largest Chinese investment in Kenya at $450 million. Commercial banks have recently begun doing renminbi business, while the China-Africa Development fund has established a representative office in Nairobi.
People-to-people exchanges are flourishing. Kenya has four Confucius Institutes as well as a newly completed Language and Culture Center, funded by the Chinese government, at Kenyatta University. The China-Africa Joint Research Center has also become an important platform for China-Africa scientific and technological cooperation as well as an incubator for young Kenyan talent.
Both sides have seen the continued increase in Kenyan nationals traveling to China and Chinese tourists coming to Kenya, with over 10 direct flights every week between Guangzhou and Nairobi. The number of Chinese tourists has risen at least threefold over the past few years, and this year Kenya expects a boom in Chinese tourists surpassing 100,000.
Recently the two countries unveiled the Interim Secretariat for China-Africa Environmental Cooperation Center in Nairobi, the latest development in follow-up actions to the Johannesburg summit. This serves as a model for multilateral cooperation between China, Africa and the United Nations.
"I believe that in the future we will continue to work with the Kenyan side to form a strong synergy between China's Belt and Road Initiative as well as Kenya Vision 2030 and the Big Four Agenda. China-Kenya relations will continue to be the leading example for China and Africa relations. China-Kenya cooperation will always work at the front of China-Africa cooperation," concluded ambassador Sun.