Cambodia's PM to visit China-ASEAN Expo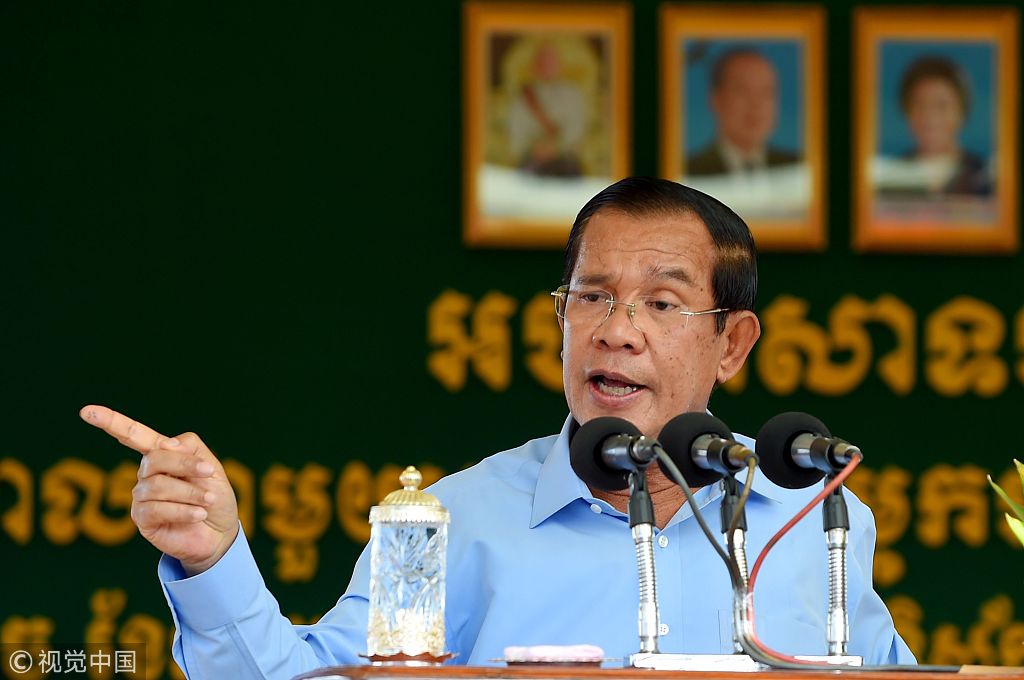 Cambodia's Prime Minister Hun Sen will attend the upcoming China-ASEAN Expo, an official from the Cambodian embassy confirmed on Friday in Beijing.
This is the first time the prime minister will have visited China since his party's victory in the sixth National Assembly election, and also the second time for Cambodia to be the country of honor.
The 15th China-ASEAN Expo will be held from Sept 12 to 15 in Nanning, the Guangxi Zhuang autonomous region. The expo will have a main exhibition area of more than 100,000 square meters, covering merchandise trade, investment and cooperation, advanced technology, service trade and the city of charm.
Tea Kong, minister counselor of the embassy, said this year's expo will be of great significance as 2018 marks the 60th anniversary of the establishment of China-Cambodia diplomatic relations, and the 15th anniversary of the establishment of the strategic partnership between China and ASEAN.
He said as this year's country of honor, Cambodia's pavilion will showcase the merchandise as well as display its infrastructure construction, development of small and medium-sized enterprises, education, tourism and other fields to promote economic and trade cooperation with other countries.
"We want to further deepen Cambodia's economic and trade cooperation with China and other ASEAN countries as well as expand the international market though this platform," the counselor said.
Hun Sen will lead a delegation to join the event and deliver a speech at the opening ceremony. This will be the 11th time he has attended the expo.
Yang Yanyan, deputy secretary-general of the China-ASEAN Expo, said her team will continue to provide services for the country of honor in various fields.
She said the committee will help Cambodia host a series of events, including special promotional meetings, entrepreneurial conferences and forums to advance cooperation between Cambodia and other countries, expand Cambodia's influence as well as boost its participation in the construction of the Belt and Road Initiative.
For the first time, a 304-square-meter "thematic island" will be set to highlight Cambodia's national image.
Yang said China has been Cambodia's largest trading partner since 2012, and the expo has been playing an irreplaceable role in the rapid development of China-Cambodia economic and trade cooperation.
"Cambodia has participated in all 14 expos and gained great achievements," she said. "This year we want to create more economic and trade opportunities for Cambodia and all participants."
Tanzania will be the special partner of this year's expo, the first time for an African country to participate in the annual gathering.