'Vegetable capital' inundated after reservoirs discharge floodwater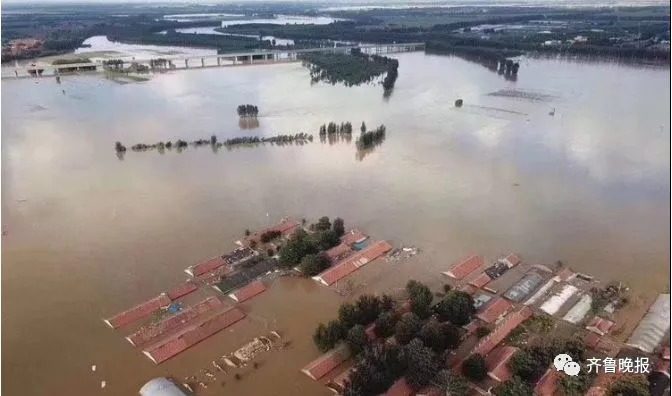 Farmers in Shouguang city, a well-known production base for vegetables in East China's Shandong province, have suffered huge losses from floods caused by a large amount of discharge from upstream reservoirs.
Photos and video clips circulating online show many agricultural fields and greenhouses in towns and villages in Shouguang drowning in water and the bodies of dead pigs lying on the ground after the floods receded.
Media reports said floods hit places including Jingming village, Moucheng village and Kouzi village after three reservoirs upstream from the Mihe River increased the amount of water discharge on the morning of Aug 19 to lower alarmingly high water levels.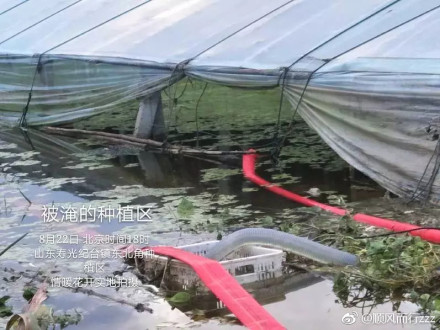 A document issued by the city's flood control and drought relief headquarters on Sunday shows that it ordered to increase the rate of discharge from the three reservoirs to 320 cubic meters per second. The flood discharge stopped on Tuesday evening.
The government of Weifang city, which administers Shouguang, said in a news conference on Thursday that Typhoon Rumbia, which hit the area on Monday, brought heavier-than-expected rainfall to the city, leading to rapidly growing water levels in the three reservoirs upstream from the Mihe River.
To prevent the dams from collapsing and threatening the safety of the nearly 1 million people living in the basin, the city decided to increase the amount of water discharge from the three reservoirs.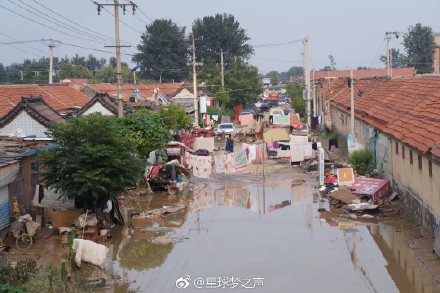 "It is very painful for us to see the huge losses the downstream towns and villages have suffered, especially those in Shouguang city, in the flood," said Zhou Shouzong, head of the city's flood control and drought relief headquarters.
The city has experienced the most severe flooding since 1974 after three typhoons – Ampil, Yagi and Rumbia – landed one after another within a period of one month, which is unprecedented in history, said Wang Lingjun, the head of the city's meteorological bureau.
Statistics of the city's bureau of water resources show that, since Typhoon Rumbia landed, the area upstream of the Mihe River received 241 millimeters of precipitation, nearly four times the forecasted amount.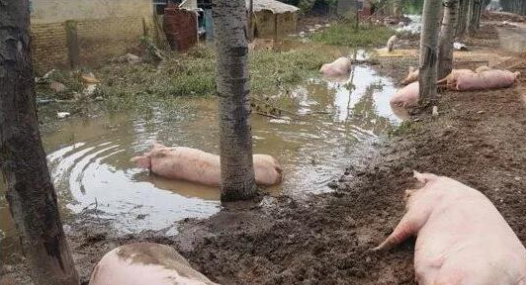 The provincial disaster-relief authorities activated the level-four disaster emergency response on Monday and raised it to level-two on Wednesday.
Shouguang, home to the country's largest vegetable production base, is a major vegetable trade hub.
In the aftermath of the flood, the prices of vegetables in Shouguang have increased by more than 25 percent since Monday, according to vegetable price tracking website Shouguang Vegetable Index.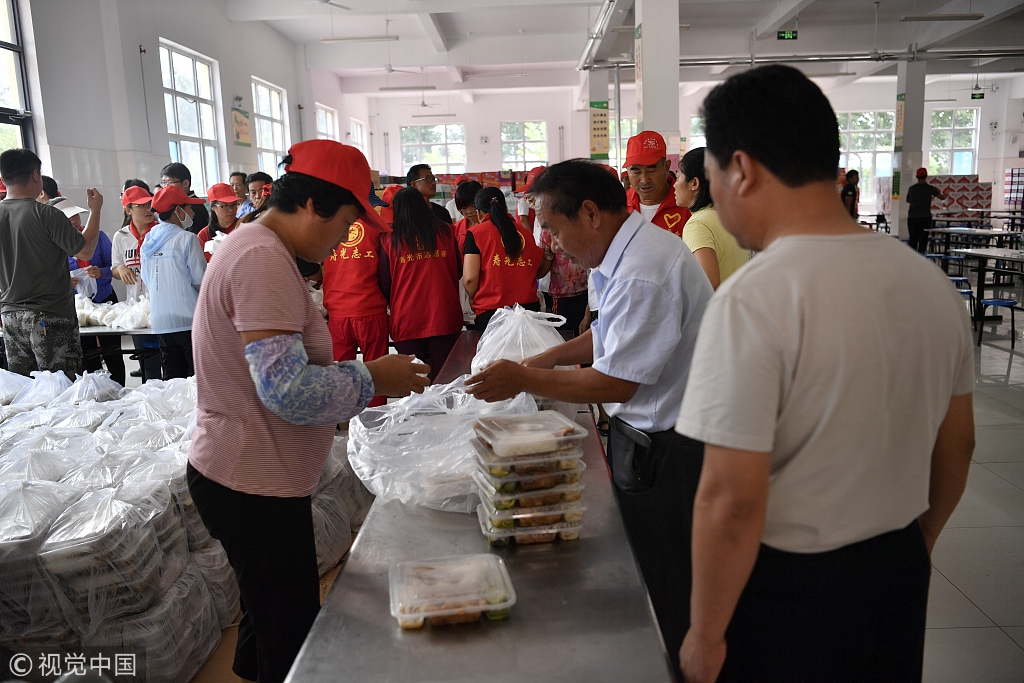 By Thursday, Typhoon Rumbia left 24 dead in the province. The storm has damaged over 610,000 hectares of farmland, killed more than 10,000 livestock and leveled 13,317 houses.
The total economic loss is estimated to reach 21.5 billion yuan ($3.14 billion).