US has to decide whether to talk or balk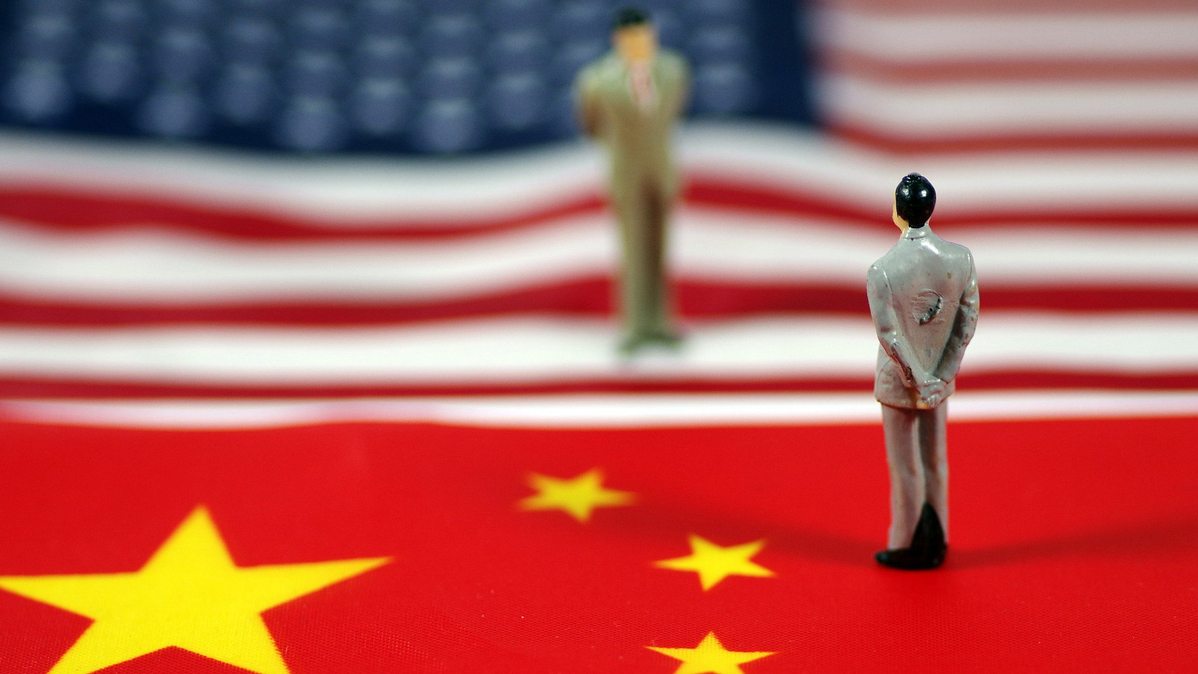 Today is the second day for China's trade delegation in Washington. The visit was at the invitation of the US. There has been no official news so far about what has been discussed and agreed, or disagreed.
Probably because the trade war heat has started to burn, there seemed to be high expectations for positive results from the industries being affected by the trade spat at large. Indeed, no one could wish to be negatively impacted by the trade war.
What can we expect from the talks? A temporary truce or terminal end of all trade fights? Frankly speaking, no one can really make a reasonable prediction, given the waywardness of the Trump administration.
Apart from bad-mouthing the impact on China of the trade restrictive tariffs by White House aides, including Larry Kudlow, who said China's economy looks "terrible," and that investment there is "collapsing," even though he added that "I am not a China expert, although I am boning up as fast as I can."
There were also comments from President Trump himself saying that he did not "anticipate much" from the discussions.
According to a Forbes report, Wilbur Ross, the Commerce Secretary, said on Wednesday that this is the perfect moment to have a trade brawl with China because of the strong US economy. "If you have to get in a slugfest with someone, right now is a good time to do it," Ross said.
The same Forbes analysis said, "In his speech in West Virginia on Tuesday, Trump said China's economy is 'way down' by 30 percent as a result of the trade war and added 'I don't want that. I want to be their friend.' But he added that China was headed toward being the world's largest economy in a short time and declared 'that's not going to happen anymore.'"
Like any fake news that Trump has been accusing some of the media of, the judgments and numbers as used in those comments are out of nowhere and complete falsehoods that are not even close to reality.
What the three men said, seemingly unrelated, reflects a typical pattern of Trump's art of the deal with China, which looks unpredictable, illogical and erratic, but carries tactics carefully designed to achieve narrative advantages as well as threatening effects.
It does not take a rocket scientist to figure out what Trump wants out of a deal, however. Forced and one-sided concessions from China is what Trump wants. All the rhetoric serves that purpose.
On the Chinese side, there has been enough and sufficient sincerity and goodwill to talk.
Foreign Ministry spokesman Lu Kang said, in response to a journalist's question about Trump administration's rhetoric, "Since both sides have started consultations, our hope is that the consultations will achieve good results that are mutually acceptable and conform to the interests of consumers and businesses in both countries."
He added that "China doesn't like sending distractive voices of different kinds before the consultation, which will mislead and disrupt the consultative efforts. We hope both sides can sit down quietly and seriously dedicate themselves to getting a good result on a reciprocal, equal and credible basis."
The contrasts from both sides reflect different attitudes toward the trade consultation and different worldviews.
The US starts with a reductionist approach, which gives them justifications of resorting to zero-sum game conflicts based on their prejudgments. This is the case of the US dealing with the rest of the world on trade.
China, on the other hand, adopts a holistic approach in dealing with its external relationships, a positive sum mindset.
China's delegation went to the US without a set goal but is prepared for the worst while ready to make meaningful progress. One-sided demands from the US will not lead to their expected compromise with China.
With the dramatic developments in American politics, it is predicted that Trump will be adopting an even harder line toward China. Nevertheless, China's attitude will not change; China is not afraid of a trade war if the US wants to fight, but the door is open if the US wants to talk with sincerity and credibility.
Talk or balk, it is in the hands of the Trump administration.
Most Viewed in 24 Hours
China stories