TV dinners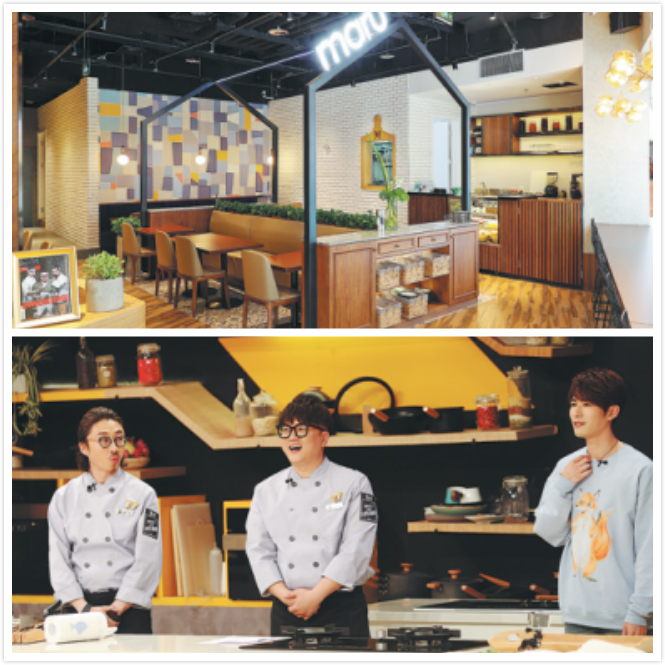 After graduating from culinary school in 1998, the 43-year-old started his gastronomic journey by making Western food at a five-star hotel in South Korea before finally moving to Beijing in 2009, after working in Dubai for a year.
"I like cooking, and I've been fortunate to turn my hobby into a career," he says.
Maru is his second foray into the capital's competitive culinary landscape, after opening One Pot (formerly Ssam) a couple of years ago. This time, Ahn is offering his own take on traditional Korean food and presenting it in a Western style.
Quinoa-and-shrimp salad with arugula, pickled lotus roots, cantaloupe and fresh chestnuts is one example of a standout dish from his two decades of culinary exploration.
When South Korean actor Bae Yong-joon was preparing to open Gorilla in the Kitchen, his restaurant in Seoulwhich focuses on healthy food that doesn't sacrifice flavor-he turned to Ahn for help in creating the menu. Ahn, in turn, spent months consulting with a nutritionist to design fare that was both healthy and tasty.
"I learned how to make delicious salads, and all the salads on my menu at Maru are based on that experience," Ahn says.
Then there's Maru's special grilled pork entrails: a dish that, with its authentic Korean flavors, Ahn says cannot be found anywhere else in Beijing. The grilled cabbage, however, is his own creation-Ahn brushes Korean sauce onto the cabbage before adding pieces of bacon.
Other subtle touches-such as adding needle mushrooms to grilled meat, or marinating chicken in milk with green peppers for 24 hours before frying to tender-in-the-middle-but-crispy-on-the-outside perfection and serving it with soy, chili or garlic sauce-show just some aspects of Ahn's considerable skill set.
He is also keen to keep exploring Chinese food, from Sichuan to Yunnan cuisines. He admits to drawing inspiration for his cooking from the food he experiences every day. He now adds Chinese yellow pepper to his Korean soybean-paste soup.
"Chinese food has more cooked dishes, while Korean cuisine focuses more on cold dishes and soups," observes Ahn. "I tried jianbing guozi (a traditional Chinese snack) for the first time in 2007, and I fell in love with Chinese food right then and there."
Contact the writer at liyingxue@chinadaily.com.cn
If you go
11:30 am-10 pm, sixth floor, Hopson One, 21 Xidawanglu, Chaoyang district, Beijing. 010-8777-8587.