Perfect pitch: Life of a dubber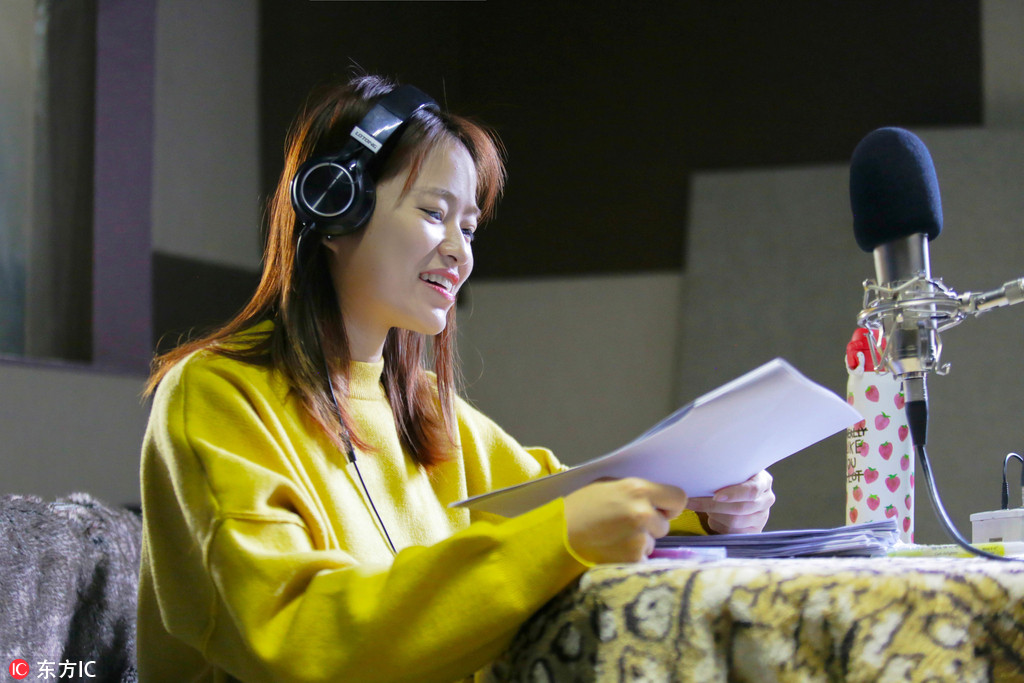 What catches your attention when a character appears on screen? At least fans of Ge Yuying, a dubber for hundreds of films and TV series, expressed praise for her voice.
Ge's decided to become a dubber five years ago after turning down a job offer in her hometown in northeast China, and launched her career in Beijing. Before long she found joy in her work as Ge enjoyed recitation since she was a child.
Ge usually reads scripts many times before recording, which helps her to get into the character and bring out the emotions. After recording, Ge checks her audio with recordist. Sometimes she has to record dozens of times to get the perfect pitch.
Though her work has no fixed office and fixed time given various projects one after another, the workload has not dimmed her passion. After work, she likes reading novels to try to figure out characters and write her feelings down, as so to apply them to her work.