Having most netizens does not mean China has the best internet technology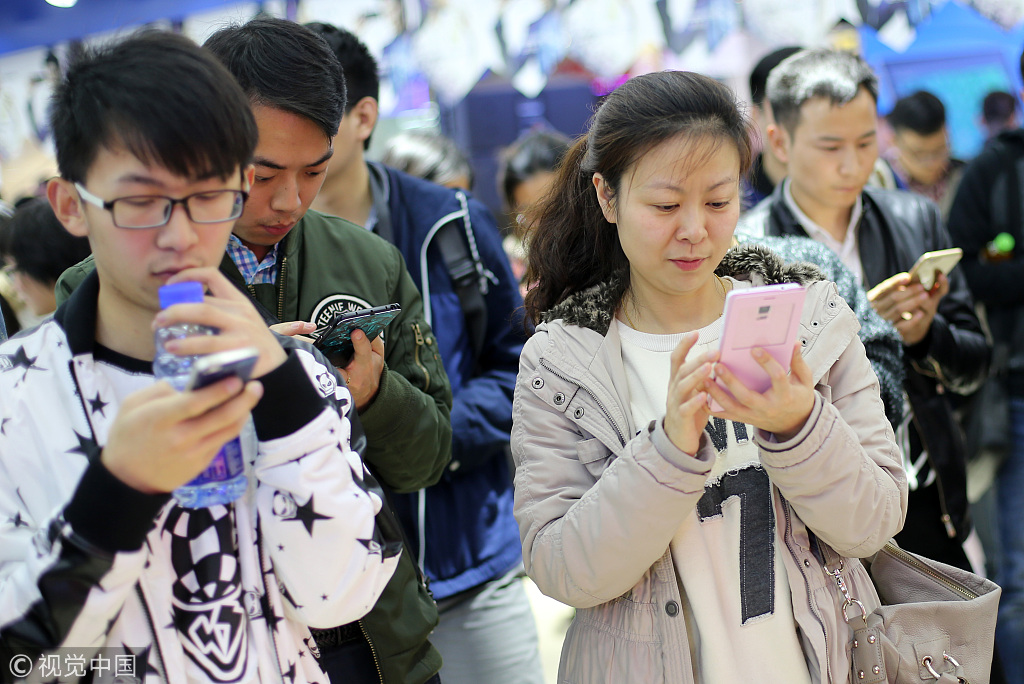 The number of network users in China was 802 million by June 30-57.7 percent of the total population-among whom 788 million surf online using smartphones, China Internet Network Information Center said in its 42nd survey report, released on Monday. Beijing Youth Daily comments:
The huge population of internet users in China, which is already the largest in the world and still growing, constitutes the foundation for the rise of the digital economy and ensures its sustainable vitality.
China boasts the world's largest mobile payment market, cashless society and e-commerce market. More important, China has led the world in the management, supervision and regulation of the internet-based sharing economy.
The country is already letting the world see how the internet can change common people's lives, and trying its best to promote the transformation from information technology to artificial intelligence and expedite the industrialization of the latter.
Nevertheless, there are plenty of challenges ahead. To begin with, the internet, although it has brought greater convenience to people is also plagued by some serious issues, such as leaks of personal information, the risks associated with online borrowing and the speculation on some virtual currencies and concepts.
Second, there is still a long way to go for internet-related technologies to dock with traditional industrial technologies. China has done well in applying the internet to consumption, but not in applying the internet in industry, which is a key requirement for upgrading its industries.
In the age of artificial intelligence, the competition among countries will continue to be in the realm of innovation of applied technologies that can be quickly industrialized.
There is no natural casual relationship between having the largest netizen population and owning the most advanced internet technologies. Decisionmakers should remain clearheaded, as there are already dangerous signs that some armchair strategists are sensationalizing some concepts that are misleading and counterproductive to the upgrading of China's industries.
Most Viewed in 24 Hours
China stories