Chongqing takes the plunge into underwater hockey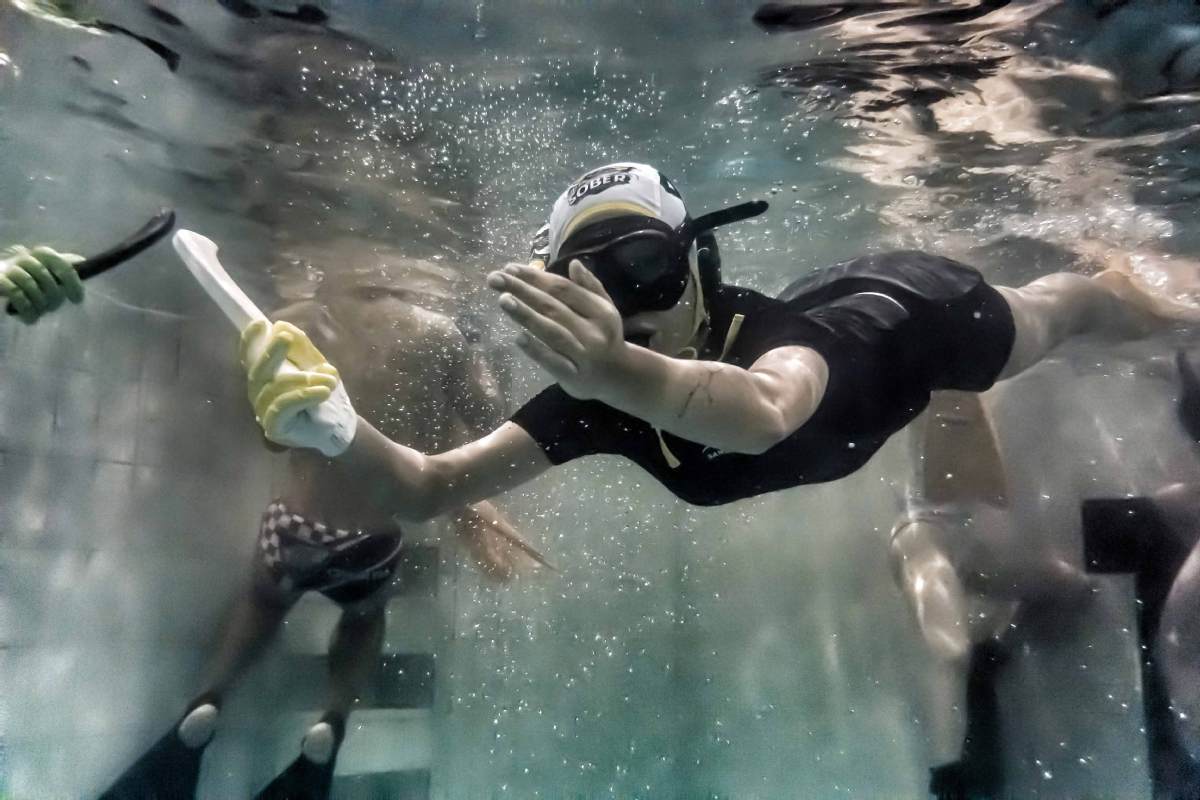 Underwater Hockey, a sport that most Chinese have never heard of, is now becoming popular among swimmers and divers in a dozen big Chinese cities.
The newly-founded Chongqing Trigger Underwater Hockey Club has over 200 members from all walks of life, aged from 13 to 68.

"It is easy to learn and it is fun to play," said club owner Yang Chunlin. "It is more interesting than swimming alone in the pool."

The sport originated in England in 1954 when a group of divers wanted to keep active in the cold winter months. It is now a worldwide sport, mainly played in the United Kingdom, Australia, Canada, France, the Netherlands, New Zealand, South Africa and the United States.