More public housing would reduce rents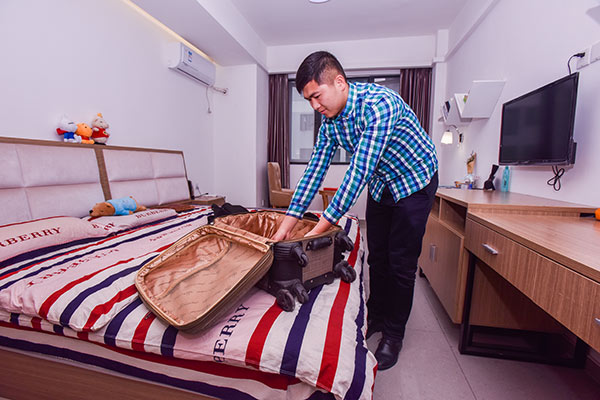 The sharp rise in housing rents in some cities this summer has overtaken the growth of local residents' disposable incomes by a large margin, causing wide concern. Economic Information Daily comments:
The top two long-term apartment rental companies, which are being widely blamed for taking the lead in pushing up rents by forming a monopoly alliance, have obtained investment totaling about 5 billion yuan ($731 million) since January.
Yet it is unfair to attribute the sharp rise in rents solely to these companies' business practices without mentioning the shortage of rental properties in the market.
It is expected that about 300 million migrant workers living and working in cities will become urban residents in the foreseeable future. In many cases, they rent houses because the high housing prices mean they cannot afford to buy. And millions of college graduates each year also need to rent accommodation after leaving campus.
These home seekers are invariably sensitive to price changes in the housing rental market, where the demand exceeds supply in most big cities, and the rising rents force them to leave.
Only by keeping the big picture in mind can the authorities address the issue effectively.
Ending the companies' monopoly practices will only temporarily contain the rapidly rising rents. It will not solve the fundamental imbalance between supply and demand.
The construction of more rental properties is the way to ensure that people have a place to live in and a home to call their own.
Thus, the government must strengthen supervision of the housing rental companies, and, more importantly, offer sufficient affordable public apartments and rental properties. Which will directly increase the supply of rental houses, and prevent the formation of monopolies that provide hot money with easy profits.
This will lay the foundation for a healthy housing rental market.
Most Viewed in 24 Hours
China Views