Nanjing University uses big data to help allocate dorm rooms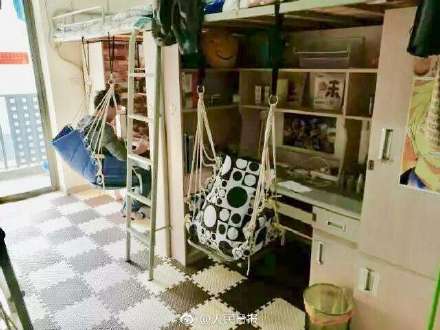 Nanjing University has collected incoming freshmen's living habits, hobbies and other characteristics through online questionnaires for the second year, providing big data for precisely arranging for compatible students to live together.
The university launched the online questionnaires in early Aug, containing not only survey options, such as study and rest timetables, air conditioner preferences and personal hygiene habits, but also preferred products and interests.
The university assured them that the data collected only would be used for reference in the allocation of dormitories.
About 80 percent of the freshmen have finished the online questionnaires voluntarily by far, said Li Hao, a teacher in charge of enrollment at the university.
Li said that the university will adopt the latent factor model algorithm to deal with the big data, and this algorithm will help match students with similar mindsets, instead of random choices.
The university started using big data in distributing dormitories for freshmen last year. A recent survey showed that students lived together more harmoniously due to the new system.
"When I started my university life last year, I was really scared. Especially, I didn't know what dormitory life would be like. After all, it was my first time to leave home to live in a dormitory," a sophomore surnamed Zhu said. She had no idea that a room full of girls could get along that well.
By avoiding big personal differences in initial allocation of dormitories through big data analysis, dormitory members can better learn from and influence each other, and get along more quickly, said Gong Yue, a teacher in student affairs.