Probe reveals believers painted on ancient Buddha sculptures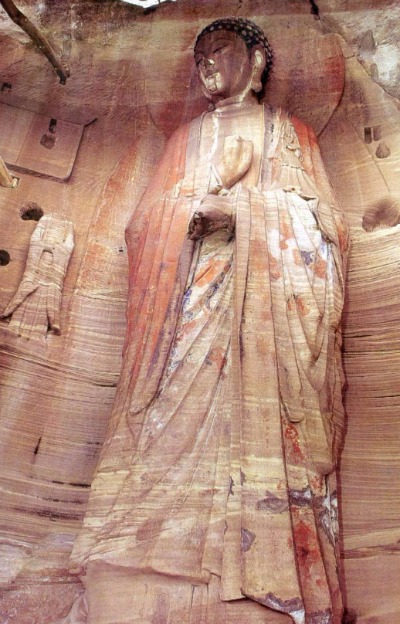 The Sichuan Provincial Bureau of Cultural Heritage recently said that it had inspected two ancient stone carvings of Buddha in response to an online outcry about their condition.
And it found that both the carvings had been painted by local Buddhist believers in the 1990s.
On Aug 4, a netizen who went to see the two carvings in Anyue county and Guang'an city in Sichuan complained about their condition.
The next day, the Anyue county bureau of cultural heritage issued a written statement that one of the stone carvings is located in Fengmen Temple in Yunguang village in the county's Gaosheng township.
The temple, built in the Southern Song Dynasty (1127-1279), has 23 stone carvings of Buddha. And in June 1995, local believers raised funds to repair the temple.
When the head of the county's cultural relic administration went to the scene, he found one carving had been painted, and he stopped work on the rest, the statement said.