China and Malaysia put Asian values to the fore: China Daily editorial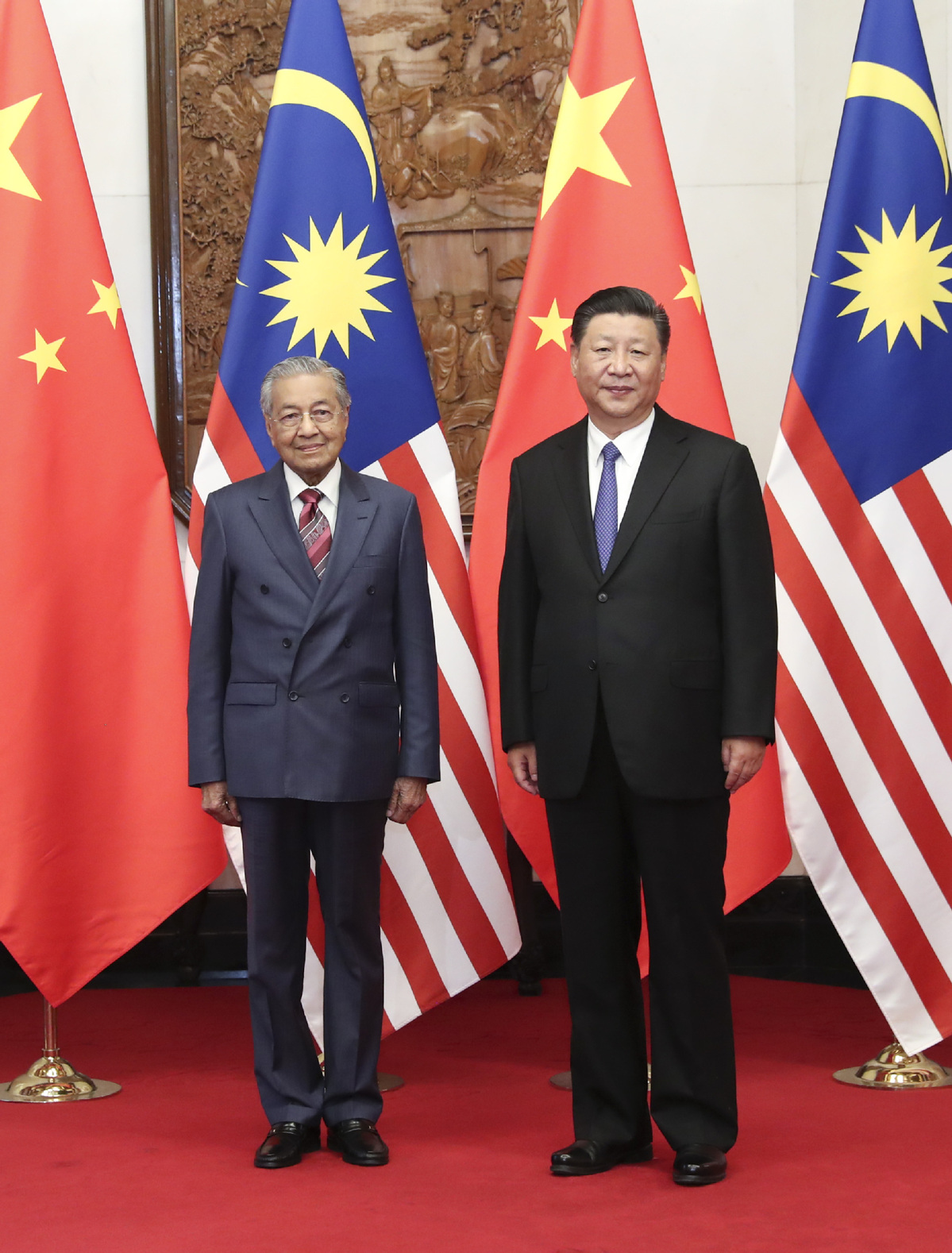 Although 93, Malaysian Prime Minister Mahathir Mohamad has shown great interest in the latest achievements of China's technology companies during his ongoing visit to China.
That may explain why he toured the campus of online shopping giant Alibaba Group in Hangzhou and watched an outdoor performance of state-of-the-art drones produced by DJI prior to his meetings with top Chinese leaders in Beijing during his five-day visit to China that ends on Tuesday.
Mahathir has said that adopting technology from countries such as China is crucial to achieving the economic reform he has promised to deliver. "We'd like to tap your idea of modern technology for the benefit of the people (in Malaysia)," he told Alibaba founder and chairman Jack Ma on Saturday after a briefing on its latest ventures.
Given that he appears to be open to further Chinese investment and Malaysia stands to gain from increased exposure to Chinese trade, technology and entrepreneurship, there is no reason to think the two countries' long-standing friendly relations are being tested by his balking at the cost of the projects that were authorized by his predecessor. Counting the dollars is an understandable concern with Malaysia's national debt and liabilities now standing at $250 billion. A Malaysian panel of experts reviewing the economy and public finances is due to present its recommendations to Mahathir on his return.
The memorandums of understanding signed during Mahathir's visit certainly convey the message that the two countries' friendly relations remain unchanged, and it was a message that both Mahathir and President Xi Jinping emphasized during their meeting on Monday afternoon.
China's Belt and Road Initiative is being maligned by those who view China's vision of shared development with concern and suspicion, and it is with ill-will that they have greeted the tiff over suspension of the projects in Malaysia as a sign of a regional divide.
However, Mahathir's visit has once again shown the two countries share Asian values and can handle any disagreements with mutual respect.
And with Malaysia adhering to a policy of strategic independence, the two countries can set right the tone and direction for the region as a whole by keeping the big picture in mind, promoting free and fair trade, and encouraging other countries in the region to uphold Asian values.
Today's Top News
Editor's picks
Most Viewed