China expresses condolences on death of former UN chief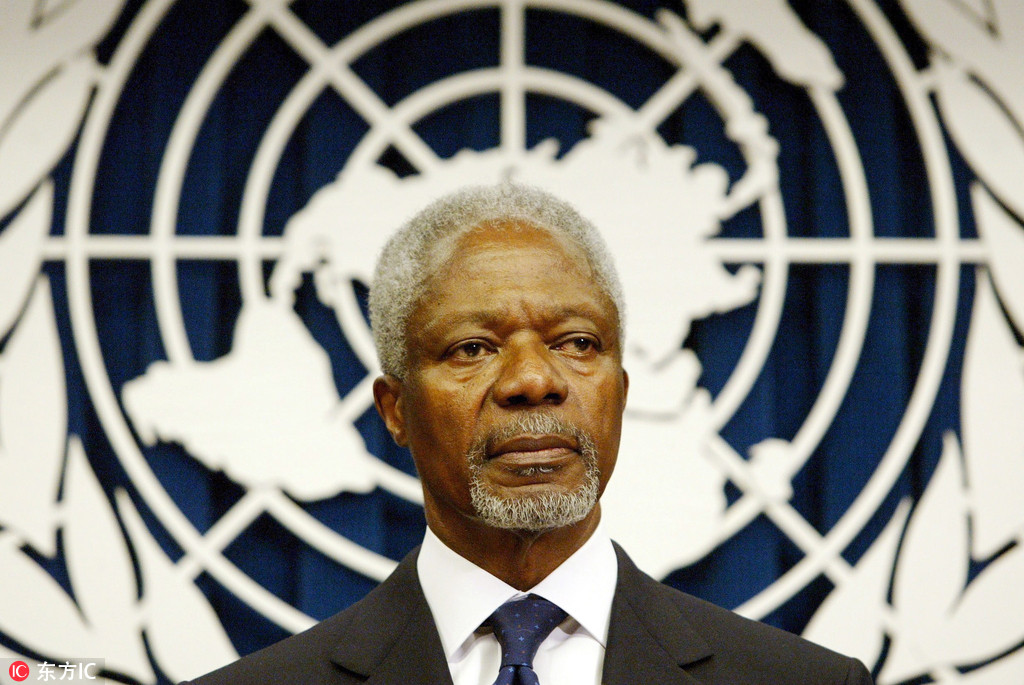 China expressed deep condolences and sympathy to the family of Kofi Annan after the former United Nations chief passed away, Foreign Ministry spokesman Lu Kang said on Monday.
Annan, who died at 80 on Saturday, was UN secretary general from 1997 to 2006.
According to Lu, President Xi Jinping expressed his condolences via a message to the UN Secretary General Antonio Guterres.
"Annan was an old friend of the Chinese people, and a renowned international activist. He is also an outstanding representative of the African people," Lu told a regular press conference in Beijing.
Lu also said that Annan's work had enhanced the trust and confidence of people all over the world in the UN, as well as boosting care and investment in Africa.
"We believe that his efforts and contribution will be remembered by people in all countries," he said.