'Ice Cream Lover' director talks about movie's message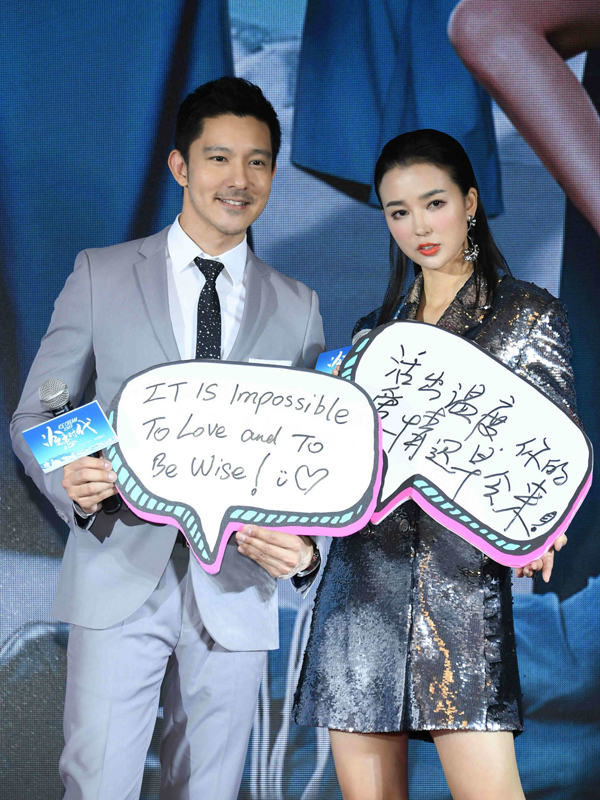 With the Qixi Festival — or Chinese Valentine's Day — upon us, the director of an upcoming romantic film starring Singaporean actor Leon Jay Williams and Chinese actress Yao Xingtong gave some behind-the-scenes background to the film at a recent event.
Directed by veteran filmmaker Tong Jiangnan, Ice Cream Lover is set to open across Chinese mainland theaters on Sept 21.
The film also features Russian actress Maria Makarenko and Chinese actress Dong Qi, who shot to fame with Palme d'Or-winning director Chen Kaige's fantasy martial arts epic, Monk Comes Down The Mountain.
Tong revealed that the original idea for the film came from the internet buzz phrase "cold love", which refers to the offhand attitude toward romance of Chinese women in their 30s.
"Unlike their younger counterparts, who are enthusiastic and passionate about their lovers, these women define themselves as 'cold lovers' and are more conservative and restrained toward their boyfriends," Tong explains at a promotional event in Beijing on Aug 14.
"Most of them have a good education and well-paid jobs, and they want to be more independent and mature in their relationships," he adds.
Centering around a cafe owner played by Williams and a TV show anchor played by Yao, the 99-minute movie charts the love stories of five different women.